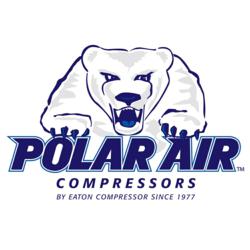 We offered some very aggressive promotional pricing on our rotary screw compressor product in Q4 and the response was strong Q4 sales
Clayton, Ohio (PRWEB) March 07, 2013
Eaton Compressor reported today that the company's sales for 4th Quarter 2012 were up year over year following a soft pre-election third quarter.
Company Owner/President Matt Cain attributed the solid performance to strong sales in the company's rotary screw product line. "We offered some very aggressive promotional pricing on our rotary screw compressor product in Q4 and the response was strong Q4 sales," said Cain.
"Both commercial and industrial customers seemed to take advantage of the reduced Q4 pricing to utilize their capital budgets and to take advantage of tax credits for capital expenditures on equipment acquisitions," continued Cain.
Cain also went on to say that it was nice to see solid Q4 sales to end 2012 after a soft pre-election Q3. "Obviously, many sectors in the economy stall or tighten up pre-election, and this definitely affects manufacturing expansion and capital expenditures on equipment. We we're glad to see an immediate uptick in consumer confidence right after the election that carried on through years end."
Eaton Compressor decided to extend the special pricing on the company's rotary screw product line into the first quarter of 2013 and is reporting that strong sales in the category continue thus far early in the new quarter.
Eaton Compressor also reported that sales in the company's electric- and gas-powered reciprocating piston compressor product line were also solid in Q4 and look to be holding the same pattern in Q1 – 2013 thus far.
"Overall, we were happy with Q4 sales in 2012, especially given that we were in an election year," said Tina Cain, Eaton Compressor's Director of Finance and Accounting. "We expect a strong 2013 with the numbers we've seen thus far in Q1."
Eaton Compressor is one of the top manufacturers of air compressors and air products in the United States and is located right outside of Dayton, OH. Eaton Compressor manufactures piston, rotary screw, gas-powered and portable type compressors and offers over 1000 standard and customizable models under their Polar Air brand at the most competitive "factory direct" prices.
For more information on Eaton Compressor products, visit Eaton Compressor's website at http://www.eatoncompressor.com or call 877-283-7614.
Public Relations Contact:
Eaton Compressor Public Relations
877-283-7614