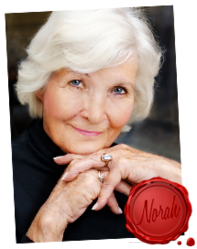 Phoenix, AZ (PRWEB) March 04, 2013
In this day and age, many people say that living comes at a cost. Any support sought in the way of managing day to day life also comes at a cost. Services from a psychic, medium, or clairvoyant are regularly sought by many people every day as a means of entertainment, or as a means of seeking clarity and direction in their lives. These services often come with exorbitant fees, with the clients frequently being left unsure if they have received value for the monies they have put forward.
Astro Clairvoyant Norah Guide and Premium Astrology believe that sometimes these fees are unnecessary expenditures, when the individual is uncertain about whether or not the end result will be worth the money spent. As such, to ensure that no client or reader feels that they have lost money by seeking a psychic or getting a tarot reading, Norah Guide is now offering weekly love tarot readings and weekly love horoscopes in addition to many other free services through her multi-pronged social media platform.
Questions about love are among the most common questions that Norah gets. She attempted to serve the needs of her friends and followers that were asking about love by launching the Norah Guide Romance Month all through the month of February. In addition to this special month Norah wrote exclusively about topics of romance on each of her social media platforms and blogs all month long. But this wasn't enough. Due to a demand for answers to questions about love and romance, Norah Guide is about to launch a weekly love horoscope blog for her Tumblr followers and weekly love tarot readings on Google+.
Readers are invited and encouraged to ask Norah their own questions and have Norah dedicate her tarot readings to their own personal questions. She has already answered personal questions for her Google+ readers, in efforts to help them understand the role the universe can play in their life or romantic matters. For those unable to access Google+, Norah Guide ensures that her daily tarot readings are posted on her Pinterest boards so that as many as possible can access these remarkably reliable readings and forecasts.
Norah Guide and Premium Astrology are committed to the care and success of each of their clients, readers, and friends. Premium Astrology has established one of the most professional Client Care teams in this industry, and this team is available to support their clients whenever Norah Guide is not. For those interested in having Norah Guide answer a specific question, she can be contacted directly on any one of the pages on the Norah Guide social media platform, or receive a free tarot reading over at Google plus. When she is not available online, Premium Astrology offers a toll free customer support line, and live online Customer Support twenty-four hours a day, seven days a week.
###
Premium Astrology is proud to have had the privilege of helping men and women all over the world enhance the quality of their lives through services of spiritual enlightenment. Premium Astrology provides fast and reliable astrological reports and a wide variety of other services through the experience of Astro-Clairvoyant Norah Guide. The individual success of each of their clients is their highest priority, and Premium Astrology is available to provide live support twenty-four hours a day seven days a week.