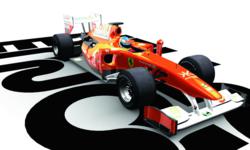 As the founders of the HTML5 WebSocket standard, Kaazing is excited to see this first definitive guide become available to the public.
– Jonas Jacobi, Kaazing's CEO and Co-Founder
New York, NY (PRWEB) March 05, 2013
Apress and Kaazing are pleased to announce their participation as an exhibition team at SXSW Interactive, which takes place in Austin, TX, March 10th-13th at booth 426-428. With more than 1,000 books in print and e-formats, Apress is the authoritative source for career empowerment and growth for IT professionals, software developers, and business leaders all over the world. Kaazing, founders of HTML5 WebSocket, offers the leading standards-based live web communication platform to deliver the fastest, most secure and most reliable dynamic data to and from the web and mobile devices. This is the first time that Apress has partnered with another company during a conference, and the choice to partner with Kaazing was a clear one.
According to Brandon Levesque, part of the Apress PR team that will be at SXSW, "Not only is Kaazing relevant to our readers, but Kaazing staff members have also authored some of our more popular books." This includes previous Kaazing employee Peter Lubber's industry standard, "Pro HTML 5 Programming" and one of Apress' more recent Kaazing titles, "The Definitive Guide to HTML5 WebSocket."
"As the founders of the HTML5 WebSocket standard, Kaazing is excited to see this first definitive guide become available to the public," said Jonas Jacobi, Kaazing's CEO and Co-Founder.
Apress will be introducing their latest offerings in the technology and business fields, while Kaazing's Vanessa Wang and Peter Moskovits, authors of "The Definitive Guide to HTML5 WebSocket," simultaneously conduct an interactive demo in the booth, utilizing the technology their book is based on. Wang and Moskovits will sign copies of this brand new book on Monday, March 11th at 2:00pm. Kaazing will also be sponsoring the SXSW Trade Show Block Party in the Apress booth on Tuesday, March 12th from 4-6pm and a screen giveaway the last day of the trade show.
Other activities in the Apress booth include a week-long calendar announcing daily giveaways and promotions. Jon Lazar, author of the forthcoming "Arduino and Lego Projects," will be doing a Lego Tardis demo on the opening day of the trade show, Sunday, March 10th at 2pm. The booth will also host author signings with business author Kevin Grossman, author of "Tech Job Hunt Handbook,"on Monday, March 11th at 11:00am and iOS developer Kevin Kim, will be signing copies of his book, "More iOS 6 Development" on Tuesday, March 12th at 1:30pm.
Wang and Moskovits, Grossman, and Kim will also have signings for their books at the Official SXSW Bookstore on Friday, March 8th from 4:00-4:20pm, Tuesday, March 13th from 10:00-10:20am and 10:30-10:50am respectively.
For more information on Apress or Kaazing's involvement in SXSW, please email stephaniecarino(at)apress(dot)com or sheila(dot)dahlgren(at)kaazing(dot)com.
About Vanessa Wang
Vanessa Wang is an HTML5 and WebSocket enthusiast who has spent more than fifteen years writing about such diverse subjects as complex database application tools and cutting-edge web technologies. She is currently Manager of Technical Publications at Kaazing and co-organizer of the San Francisco HTML5 User Group. Follow her on Twitter (@vjwang).
About Peter Moskovits
Peter Moskovits heads up real-time solutions development at Kaazing, a software company enhancing the way business and customers communicate across the Web using the new HTML5 WebSocket standard. Peter is a frequent speaker at conferences and industry events, such as GoTo, YOW!, JavaOne, Oracle OpenWorld, HTML5DeConf, DevCon5, and various user group meetings. He is also the co-author of the Oracle WebCenter 11g Handbook.
About Kevin W. Grossman
Kevin W. Grossman is a human resource and recruiting B2B software and services marketplace evangelist, entrepreneur, analyst, advisor, manager, marketer, and writer. His passion for writing extends over 25 years of leadership experience in various capacities including marketing, HR and recruiting, technology and higher education. An HRExaminer "HR Industry Top 100 Influencer," he also speaks at HR and recruiting industry events and moderates HR/recruiting/marketing related webinars and roundtables.
About Kevin Kim
Kevin Kim is a founder and partner of AppOrchard LLC, a Tipping Point Partners company focused on sustainable iOS development. A graduate of Carnegie Mellon University, he was first exposed to the NeXTStep computer (the ancestor of today's iPhone) while a programmer at the Pittsburgh Supercomputing Center and has been hooked ever since.. His career has spanned finance, government, biotech and technology, include Apple where he managed the Apple Enterprise Services team for the New York metro area.
About Kaazing
Kaazing, founders of HTML5 WebSocket, offers the leading, standards-based live web communication platform to deliver the fastest, most secure and most reliable live data to and from the web and mobile devices. The high performance platform enables solutions that require massively scalable, instant data delivery—critical for real-time transactions, commerce, trading, voting, gaming and collaboration. Based in Mountain View, CA, Kaazing has offices in Europe, Asia, and Africa. Customers and partners include HSBC, BP, Informatica, TIBCO, and Global 1000 financial, ecommerce, transportation, healthcare and entertainment companies. Learn more at http://www.kaazing.com or blog.kaazing.com, and follow @Kaazing on Twitter.
About Apress Media
Apress Media is a technical and business publisher devoted to meeting the needs of IT professionals, software developers, programmers, and business leaders with more than 1,000 books in print and electronic formats. Apress provides high-quality, no-fluff content that helps serious technology professionals build a comprehensive pathway to career success. For more information about the innovative approach Apress takes to publishing, please visit http://www.apress.com, follow @apress on Twitter and like us on Facebook.