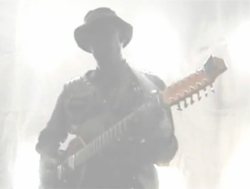 What you do now matters.
New York, NY (PRWEB) March 05, 2013
Reps here announced today that Internet personality Thunder "Dollar" Bill has topped 1,000,000 views with the Give 'Em Hell video and 500,000 with the newly-released Waited For The Glory video on YouTube. Also confirmed: the release of the Rant album - available exclusively through download at thunderdollarbill.com.
Hearing the news, Thunder "Dollar" Bill said:
"We stand at the edge of the precipice, looking out at the vast chasm below. It's a long way down. But, we've faced challenges before. And, we'll face them again. And, we can take it. As much as life can dish out and more! Steadfast, we will endure whatever hardships, whatever setbacks, whatever failures we are faced with. And, there will be many. We may not have the easy road. But, we can take the hard road and make it. And, faced with life's endless challenges, we will not shrink from them. We will not turn away nor turn our heads in denial. The path we take - we take with full awareness - with full understanding of what we are endeavoring to do. And, we can go on to the ultimate triumph and beyond!"
"All the talk show hosts - news anchors - reporters - writers - editors - directors - producers - media outlets - look carefully at what you are doing. Look carefully at how you are influencing those watching. Think about the result of and reaction to what you are presenting. Realize what's at stake. Your survival and the ultimate survival of the planet may depend on what you do now. You may decide to take that shortcut. You may want to take the easy road. But, it could be the road that leads to...You may entrench yourselves. You may side with those who you disagree with out of expediency. You may keep your head low in order to avoid conflict. But, eventually, every quiver of motion is measured. Every blink of an eye - tallied. Every status revealed. And, all of this will ultimately be reconciled."
Contact: thunderdollarbill(at)yahoo(dot)com for info, interviews, shows, appearances, and more.
Give 'Em Hell Video on YouTube - https://www.youtube.com/watch?v=U-fz9g55jlU -Waited For The Glory Video - https://www.youtube.com/watch?v=ks_qIYTU6gM - Twitter: ThunderDolBill Thunder "Dollar" Bill Hotline: 212 570-0708