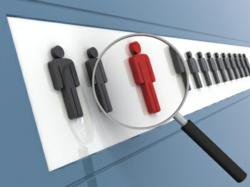 "We've spent millions of dollars optimizing our Adwords practices and you will see the benefits." - Gerald Gorman, CEO
Basking Ridge, NJ (PRWEB) March 05, 2013
In today's competitive legal environment many lawyers are searching for something to set them apart from competition. Google AdWords is becoming the primary marketing tool for lawyers in search of the business they deserve. For a limited time, Lawyer.com is offering $100 Complimentary AdWords Spend to kick start online success. The offer is limited to the first 100 lawyers or law firms.
AdWords is Google's main marketing program. Lawyer.com recognizes the crucial role Search Engine Marketing plays for successful law firms in today's online competitive environment. That is why Lawyer.com provides AdWords Management to our Premium Members interested in first page placement on Google.
"For 30 years, Yellow Pages listings were the reliable choice for Lawyer Marketing" noted by Gerald Gorman, CEO of Lawyer.com. "No longer! Online searches are faster and more informative. Google sees most of these searches and uses Adwords to deliver visitors where they are most valued. We've spent millions of dollars optimizing our Adwords practices and you will see the benefits."
The Lawyer.com Google AdWords Management fee is only $99/m. We guarantee first Google search page for preferred search term. After your $100 Complimentary Spend, pay for AdWords Spend if a visitor searches for the key terms, sees practice description, and decides to click through to the website. Lawyer.com uses best SEM practices to set up and manage your Google AdWords account without marking-up Google's costs. AdWords can be very expensive if not well managed. We can help increase visitor traffic economically.
Lawyer.com Google AdWords Management is a 100% flexible system tailored to specific business needs. Decide how much to spend each day to have the website listing appear on the first page of Google search results. Using radius targeting, pinpoint people in your area who are looking for a lawyer now. We will set up a dedicated AdWords account for each firm and grant full access to the account and all its reports. At anytime, assume management of your account in which case the $99 monthly management fee is waived. In addition, transfer the account to a third party manager at any time.
One must be a Lawyer.com Premium Member to take advantage of the Adwords Management feature. The Lawyer.com Premium Membership is only $99/m and provides up to 10 times the visibility in Lawyer.com's leading directory, superior support, and expert profile management (Click Here for More Details). If not fully satisfied, receive a full refund for the Premium Membership and Adwords Management fees within the initial 30-day period. However, you will keep the benefits of the $100 Complimentary Spend and the complimentary set up of the AdWords account.
It is time to join the future of advertising and gain an edge over your competition. Let Lawyer.com's expert team help you optimize your online presence. Call us at 800-508-8270 now to take advantage of this limited offer.