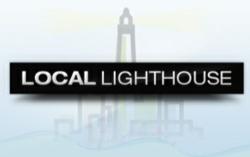 Website content will make or break your SEO!
Tustin, CA (PRWEB) March 06, 2013
At the start of 2013, Google has begun changes to their ranking algorithm, and are taking a new approach on website content with its "Penguin" update. With this new algorithm change, Google is
placing a much higher scrutiny upon the text on each individual website, testing for the contents accuracy and void of duplication.
At the Tustin based SEO company, Local Lighthouse, we spoke with the Operations Manager Tyler Hall. "As Google implements the Penguin update, Local Lighthouse has maintained the ability to stay above our competition as we have been using 100% unique and accurate content for all of our clients websites. It will be interesting to see the changes in search results as Penguins results unfold over the next few months, but we are confident in our strategies of making the overall experience for the consumer is as accurate and informative as possible."
These upcoming changes are going to have a large impact on the online marketing industry as those that have used scattered and inaccurate website content will start seeing adverse effects in their search results.
With the Penguin update now in place, websites that give the most accurate, informative content about the services they provide, the days of keyword stuffing and duplicate content have fallen by the
wayside. We sat down to talk with employees of Local Lighthouse the excitement of what is to come was more than prevalent as the results of Penguin will greatly improve the presence of their current clientele.
Accuracy and presence of unique website content now holds a strict weight on potential search engine results and Local Lighthouse moves forward into 2013 with full confidence of its future results.
Contact Information
Tyler Hall
Operational Manager
Local Lighthouse
Email: tyer(dot)hall(at)locallighthouse(dot)com
Phone: 1(888) 370-8231