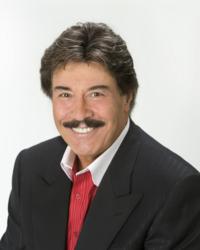 Modesto, CA (PRWEB) March 01, 2013
Pop star Tony Orlando, who recently celebrated the 30th anniversary of his hit recording, "Tie a Yellow Ribbon 'Round the Ole Oak Tree," will make his debut performance at the Gallo Center for the Arts at 8 pm on Friday, March 29.
Tickets for concert range in price from $19 to $69, and may be purchased online at GalloArts.org, by phone at (209) 338-2100, or at the Gallo Center ticket office, 1000 I Street in downtown Modesto. Organized groups of 15 people or more receive a 15% discount on ticket prices. Group sales information is available by calling (209) 338-5032.
Known for a high-energy stage presence, Orlando's career began with a demo record for a song titled "Candida." Unknown to him, it was released under the name of the record promotion director's daughter, Dawn. The song reached number one on the charts. Dawn followed up with "Knock Three Times," which sold six million copies and was the top song of 1971.
But it was "Tie a Yellow Ribbon 'Round the Ole Oak Tree," released in 1973, which propelled Tony Orlando and the other members of the trio, Telma Hopkins and Joyce Vincent Wilson, to even greater heights. The top selling record of that year, it would go on to become an anthem of homecoming and reunion, with yellow ribbons becoming a symbol that welcomed home prisoners of war from Laos, Cambodia and Vietnam, the Iranian hostages and troops returning from war zones.
Other hits followed, including "Sweet Gypsy Rose" and "He Don't Love You." Tony Orlando and Dawn also starred in the first multi-ethnic variety show on television. Orlando, of Hispanic and Greek origins, and Hopkins and Wilson, African Americans, enjoyed a four-year run (1974 - 1976) on CBS.
Orlando has since appeared on Broadway, in "Barnum" and "Smokey Joe's Café," and since 1993 he has been a resident of Branson, Missouri, where he has performed more than 2,000 shows. Orlando has been named Branson's Entertainer and Vocalist of the Year.
Boyett Petroleum is the Gallo Center's 2012-2013 Premier Partner.