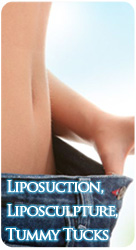 Liposuction, Liposuction Treatment, Liposculpture, Tumescent Liposuction, Tummy Tucks
Caringbah, NSW. Bankstown, NSW (PRWEB) March 01, 2013
Lavida Cosmetic Medicine Clinics announce a breakthrough liposuction technique.
Lavida Cosmetic Medicine Clinics are delighted to announce the introduction of Tumescent Liposuction at their clinics. Tumescent Liposuction is a breakthrough liposuction treatment that doesn't require a general anaesthetic or an overnight hospital stay.
In announcing the introduction of this new procedure Dr Sam Botros, Director of Lavida Cosmetic Medicine and Cosmetic Surgeon, said "Tumescent Liposuction means that patients of Lavida Cosmetic Clinics can now arrive at a day surgery at lunchtime, have their procedure and expect to sleep in their own bed that night."
"Patients who avoided liposuction treatment in the past because of the overnight stay requirement and long recovery period can now use this new technique to capitalise on their own weight loss efforts," added Dr Botros.
In highlighting the breakthrough advance in liposuction treatment, Dr Botros emphasised "This new treatment is unique because it is less invasive and therefore results in less residual pain; it also allows patients to resume their normal activities within two to three days."
Dr Botros explained how liposuction works, "Our bodies contain fat cells and as weight increases these cells expand and may concentrate in particular areas – love handles, or on the thighs or tummy and the like. Liposuction removes these excess cells and helps you achieve the body shape that you want. Importantly liposuction can give a body shape that in many instances exercise and dieting can't."
Dr Botros concluded, "Remember liposuction does not cure a weight problem and it is vital to maintain a healthy diet and exercise regularly after treatment to maximise the results of the treatment."
Lavida Cosmetic Medicine has two clinics, located in Caringbah and Bankstown. For more information about Tumescent Liposuction and Lavida Cosmetic Medicine CALL 02 9526 5720 Today!