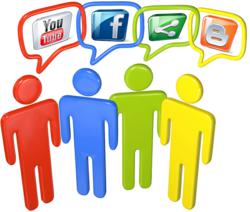 Owners need to first understand their own business marketing goals and objectives.
Grand Junction, CO (PRWEB) March 04, 2013
2013 is marking a significant change in how businesses are marketing. Traditional media such as TV, radio, and print are on the downslide. Not only that, but according to research done by Nielson, traditional advertising is proving to be not as trusted as other social and digital means of advertising. While it may be true that the way to market a business in 2013 is through social channels, business owners need to make sure they aren't buying into the hype instead of what's going to work for their business and industry.
It's easy to setup a Facebook page. A couple clicks is all a business owner needs to do and they are ready to start posting. But is that the first step they should take in content marketing? As in all areas of business, "failing to plan is planning to fail." Owners need to first understand their own business marketing goals and objectives. In order to make their strategies more effective, understanding the kind of content that their own organization can create is extremely beneficial. One important aspect for them to understand is that quality and quantity are both necessary.
BlueFinn's approach helps an owner identify the types of content that are conducive to their business and also take into consideration the kinds of customers they want to attract. While most of American consumers gravitate towards Facebook, business owners and marketers must evaluate if that's where their focus needs to be. Other social platforms may engage an audience better. This local Grand Junction, Colorado marketing firm, is helping their customers in this exact area. While some customers need to be focused on the social platforms involving the general public, others need a more specific audience.
Businesses can produce all kinds of content from text, images, and video to even slideshows that inform and entertain. They must take an inventory of the kinds of content that can be produced by their own employees. Using resources already available is already an option. They may be surprised that the transition to produce content won't happen overnight, but overtime, employees like having their own thoughts and opinions heard.
Companies must use a social media platform that is beneficial to their organization; not just one that's easy to post on. They will be pleasantly surprised by the results that social media can offer but they need to learn to be consistent as well as providing quality content. BlueFinn's mission is to help their clients choose the correct platform and decide what content will best serve their consumers. Customers continue to show approval to businesses that take time to plan and focus on meaningful interactions.
To read more about being sucked into the social media popular game, click here.