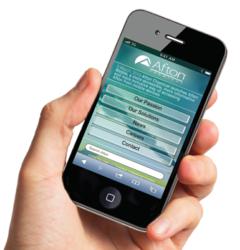 Richmond, Virginia (PRWEB) March 05, 2013
Afton Chemical Corporation announces a new way to connect on-the-go with the launch of their new mobile website. The mobile site is specifically designed to assist customers, career applicants and community members quickly access information from Afton Chemical.

Site visitors can access information on Afton's technology offerings, including additives for Driveline, Engine Oil, Fuels and Industrial and Metalworking
Applicants can access and apply for career opportunities around the world
Community members can access contact information and learn about Afton's safety programs
Customers, Applicants and Community members can access recent Company News
The launch of Afton Mobile reinforces Afton Chemical's presence in all regions as the company continues to be more accessible, more informative and more inclusive. Visitors can access Afton Mobile by visiting m.aftonchemical.com.
Afton Chemical Corporation - part of the NewMarket Corp. (NYSE: NEU) family of companies, develops and manufactures petroleum additives that help fuels burn cleaner and more efficiently, engines run smoother, and machines last longer. The company supports global operations through regional offices located in Asia Pacific, EMEAI, Latin America and North America. Afton Chemical Corporation is headquartered in Richmond, Virginia.