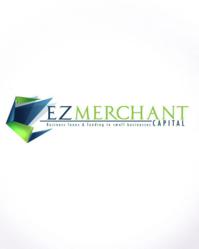 "Our mission statement is simple: We want to be the company that provides the best products AND the best service"-Oliver Chamberlain, President
Philadelphia, PA (PRWEB) March 25, 2013
EZ Merchant Capital is one of the fastest growing small business financing companies in the industry. In today's economy, it has become increasingly difficult for small business owners to secure financing from banks. Many business owners who have been approved for loans from their local banks for years have been shocked when these same banks are now denying them for financing. Today's lending environment is much tighter than it was a few years ago, particularly for small businesses. As a result, many businesses are being forced to close their doors, thousands of workers are losing their jobs, and new business start-ups are at record lows.
EZ Merchant Capital was founded in 2009 as "EZ Merchant Advance" by Oliver Chamberlain, a former mortgage broker who understands firsthand about the changes in the lending marketplace. Chamberlain remarked, "In six months, my company went from 30 investors to FOUR. Mortgage lending got to the point where the only people who could qualify for a mortgage were people that could go to a bank, in which case, why would they need me?" Chamberlain quickly discovered that the dramatic tightening of lending was not limited to residential mortgages. It was affecting small businesses as well.
The good news is there was a way where business owners could get the financing they need, without collateral, personal guarantees, exhausting paperwork, or even great credit scores. That program? Merchant cash advances, a program in which small business owners receive an advance based on their company's cash flow, and repays the loan through future merchant receivables. "I saw this as not only a great business opportunity, but a chance to provide an excellent service for people who desperately needed it," Chamberlain said. He added, "The main challenge I faced was that this business was becoming very competitive, as many of my fellow ex-mortgage brokers were entering this business as well. Because of this, I have and continue to work to stand out from my competition by offering the most competitive programs and providing the best service."
Until recently, EZ Merchant Advance (as it was then known) primarily catered to small business owners who accepted credit cards. In 2012, however, the company expanded its lending platform to include small businesses that did not accept credit cards, as long as they can demonstrate a consistent cash flow. This new program, called the ACH loan, created a huge market for those businesses who could not not have otherwise qualified for alternative financing. "This was a very exciting time for our company," but, Chamberlain laughed, "We HAD to change our name. Since we've expanded our lending capabilities, we needed a name that would reflect that expansion, and we decided on EZ Merchant Capital."
EZ Merchant Capital is announcing strategic partnerships with new funding sources on a regular basis, and because of those partnerships, are able to offer larger approvals and cheaper payback terms than its competitors in the Merchant Cash Advance (or MCA) industry. Chamberlain concluded, "Our mission statement is simple: We want to be the company that provides the best products AND the best service. We want to have the ability to honestly tell our customers, 'If we can't get you funded, nobody can', and I think we're headed in that direction."
To apply for a small business loan through EZ Merchant Capital, click here to download a one page application.