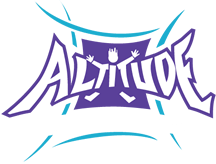 We visited a trampoline park in Albuquerque on vacation and had a blast! My kids are exstatic there's going to be one close to home.
Little Rock, AR (PRWEB) March 26, 2013
Dallas, TX based Vertical Trampoline Parks d.b.a. Altitude Trampoline Parks announced today that it has finalized agreements for a new Altitude Trampoline Park in West Little Rock. Company officials are expected to finalize the site location and zoning agreements in April.
ATP officials expect this state of the art park to draw not only a local residents, but tourists, youth groups, and corporate team building functions around Central Arkansas. In addition to the heart pumping trampolines games, the family friendly environment provides all around everyone.
"We expect the Altitude Trampoline Park in Little Rock to be an instant success. Our parks offer state of the art equipment, high energy entertainment at affordable prices for families, groups, and more." Curt Skallerup- President
This new investment in West Little Rock is expected to create a significant number of opportunities for area health conscious students seeking flexible part-time work, as well as bring a unique and moderately priced entertainment option to area residents.
More information is expected to be released following a Board of Directors meeting on April 11, 2013.
About Altitude Trampoline Parks
Altitude Trampoline Parks based in Ft. Worth, TX. Altitude Trampoline Parks offers a tremendous variety of entertainment options including Open Jumping, Fitness Classes, Corporate Team Building, Private Parties, Cage Ball Leagues, Dodge Ball Leagues, and Worship Jumps.