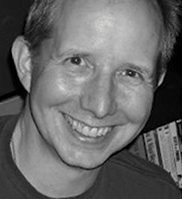 St. Louis, MO (PRWEB) March 21, 2013
The St. Louis County Library Foundation is pleased to present acclaimed St. Louis sportswriter Michael MacCambridge for a discussion and signing of his biography "Lamar Hunt: A Life in Sports." The event will take place at Library Headquarters (1640 S. Lindbergh Blvd.) on Thursday, April 4, at 7:00 p.m. The program is free and open to the public. Books will be available for purchase at the event from Left Bank Books.
Written by award-winning author Michael MacCambridge, "Lamar Hunt: A Life In Sports" is the definitive biography of one of the 20th century's most important and beloved sporting figures; the soft-spoken, strong-willed owner of the Kansas City Chiefs whose audacious challenge to the NFL transformed the landscape of American sports. Drawing on 50 years of Hunt's personal papers and more than 200 interviews, author Michael MacCambridge provides an intimate, original portrait of the man forever captivated by these serious pursuits we call games.
Michael MacCambridge has written about movies, music and popular culture, but he is best known as one of the nation's foremost authorities on football. His book "America's Game: The Epic Story of How Pro Football Captured A Nation" was named one of the most distinguished works of non-fiction by the Washington Post in 2004. Since 1997, he has been an adjunct professor at Washington University in St. Louis.
Program sites are accessible. Upon two weeks notice, accommodations will be made
for persons with disabilities. Contact St. Louis County Library by phone 314-994-3300 or visit http://www.slcl.org.