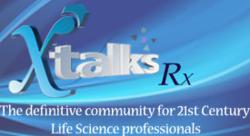 Toronto, Canada (PRWEB) March 04, 2013
With the advent of direct acting antiviral agents for the Hepatitis C virus (HCV), there has been a concerted effort to offer broad testing services and capabilities to assist clients at every stage of drug development. From lead compound optimization and resistance profiling to Phase IV marketing studies, LabCorp and its specialty testing laboratories offer specialized, proprietary testing. In fact, LabCorp offers global central laboratory testing services to support HCV trials around the world.
In this webinar, a thorough overview of currently available HCV capabilities will be presented, including:

Technical overview of HCV assay services, including resistance testing (mutation detection and replicon-based DAA susceptibility assays), viral load assays, genotype/subtype characterization and IL28B allele testing
Appropriate timing and circumstances for each specific test
How these assays can be used to support regulatory filings
How LabCorp's global reach can help clients conduct more cost-effective clinical trials
The presentation will also highlight ongoing and future HCV assay development activities, such as the implementation of next generation sequencing platforms and the expanded presence in China, Southeast Asia and Europe.
For more information about this event or to register, visit: http://xtks.in/xto575-event
Xtalks, powered by Honeycomb Worldwide Inc., is a leading provider of educational webinars to the global Life Sciences community. Every year thousands of industry practitioners turn to Xtalks for access to quality content. Xtalks helps Life Science professionals stay current with industry developments, trends and regulations. Xtalks webinars also provide perspectives on key issues from top industry thought leaders and service providers.
To learn more about Xtalks visit http://xtalks.com/ContactUs.ashx
Contact:
Karen Lim (416) 977-6555 ext 227
clientservices(at)xtalks(dot)com