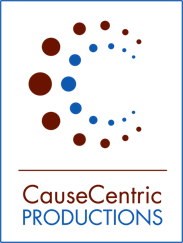 It's great for us to see a brand new nonprofit like CauseCentric Productions get its online footprint up and running so fast with our tools.
Washington, DC (PRWEB) March 05, 2013
Salsa Labs, Inc. (Salsa), creator of the online, integrated platform for building a base of support, today announced its newest client, CauseCentric Productions. Created by filmmaker Celine Cousteau, the nonprofit focuses on increasing the exposure of other nonprofits through the creation of short documentaries. CauseCentric Productions will use Salsa to manage its membership database, establish an online fundraising program and maintain its electronic communication efforts.
"Salsa makes it accessible and easy for nonprofits to maximize the potential of their network to share updates and create targeted fundraising efforts," said Cousteau, founder and executive director of CauseCentric Productions. "We are looking forward to harnessing all of Salsa's strength."
As a newly-established nonprofit, CauseCentric Productions knew it needed to rapidly create an online presence to gain support quickly and make an immediate impact. Using the Salsa platform for all their virtual efforts, they specifically focused on developing a website to support online membership and accept electronic donations. The newly launched website is now available at http://www.causecentric.org.
"It's great for us to see a brand new nonprofit like CauseCentric Productions get its online footprint up and running so fast with our tools," said Scott Stouffer, CEO of Salsa. "We share the CauseCentric Productions mission of helping nonprofits make their voices heard and are here to help them in their everyday tasks to make a difference."
In addition to web tools and overall supporter management, CauseCentric Productions plans to engage the Advocate with Salsa package to further their efforts and mobilize their supporters.
About Cause Centric Productions
CauseCentric Productions produces and distributes multi-media content with an emphasis on short films to amplify the voices and communicate the stories of solution focused grassroots organizations and individuals working on environmental and socio-cultural issues. Founded by independent filmmaker, documentary host, public speaker and environmental spokesperson Céline Cousteau, who uses film, photography, written word and art to share the many stories of our environment and the people within it with the goal of inspiring positive action.
About Salsa Labs
Salsa Labs (Salsa) helps nonprofits and political campaigns to build, organize and engage a base of support online, easily with demonstrable results. With Salsa, groups of all sizes can manage their supporters and chapters, fundraise, advocate, communicate through email and social media, host events, and measure results. With all that as well as our highly-rated training, support and strong online community, Salsa lets you focus more resources on your mission. Salsa currently supports more than 2,000 organizations' relationships with more than 75 million donors, members, activists and fans all around the world. For media information, contact Leah Wilkinson, WilkinsonShein for Salsa, 703-907-0010 or leah(at)wilkinsonshein(dot)com. Visit Salsa online at http://www.SalsaLabs.com.