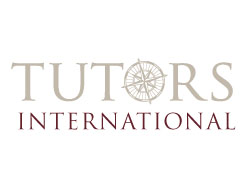 "We need a means by which the core competency of all students in the UK can be fairly, accurately and definitively assessed."
(PRWEB UK) 5 March 2013
Adam Caller, IECA member and founder of private tutoring agency, Tutors International, announced today that only a single standardised test, such as the US SAT, would provide the level of educational reform that Michael Gove is reaching for.
Adam Caller opined back in October 2012 that he felt the Education Secretary was over-reaching with his plans to replace GCSEs with the English Baccalaureate (EBacc). Now Mr Gove is backpedalling on his reform plans, and Mr Caller believes that his own concerns about the academic 'gap' while the more rigorous exams settle in were well founded.
"The UK just has too many exam boards and tests of varying difficulty. Schools can choose which exam boards they use to best balance a high pass rate with the authority that comes with tougher exams," states Mr Caller.
"I strongly believe we need a single standardised test in this country, much like they have in the US with the SAT, which provides a means by which the core competency of all students in the UK can be fairly, accurately and definitively assessed. "
The UK GCSE, AS-Level and A-Level exams are published by different boards and are subject-driven, while the EBacc certificates that Mr Gove planned to introduce would initially be awarded only to students with top grade passes in English, maths, the sciences, languages and the humanities, but then as the sole means of assessment in every subject - which many in the arts and business communities and the education profession felt was unrealistic.
In the US, the SAT is the main college assessment exam and most universities accept it (along with its competitor, the ACT) as the de facto ruling on a student's general mental ability and readiness for college. The assessment measures core competency in critical reading, writing and maths, and can be taken any number of times until a student is happy they could not do better. This final score is then the one that determines their college place.
Mr Caller believes that the UK is lacking in a single nationwide test, with data gathered year after year, to serve as the best means by which to determine ability in basic academic areas. "GCSEs and A-Levels are subject-led exams that can be crammed for, tutored through, and vary widely in difficulty depending on the publishing board. We know that they are not tough enough, and we know that the exam system needs reform. We need to move to a better system than the half-measure that is modular assessment and introduce a standardised test at the end of the school career."
About Tutors International
Tutors International is a worldwide organization providing experienced private tutors to work with children of all ages and nationalities. Tutors are available for full-time tutoring positions, for major support and tutoring outside school hours, or for home-schooling.
Tutors International provide tutors in a wide variety of situations, including international relocation, after-school support, full-time home tuition, support for AD/HD and dyslexia, home schooling for frequent travellers, and college prep and coaching.
Tutors International was founded by Adam Caller who has tutored students of all ages. He has received specialist training in dyslexia and Attention Deficit Disorder and is very sensitive to children's educational difficulties. He has now turned this expertise to recruiting, training and placing other tutors with HNW and UHNW families around the world.