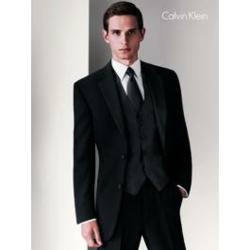 Prom is a special night for boys as well as for girls, and we wanted to help these young men save money, too.
New York, NY (PRWEB) March 04, 2013
FineTuxedos.com is holding a nationwide Youtube video contest for the best proposal for prom. Prizes include up to 20 free tuxedos for the winning school, a Calvin Klein Tuxedo for the winning student and numerous gift cards to other participants. High school students, ages 15-18 can enter the contest, read the official rules and watch promposal videos at http://www.finetuxedos.com/contest/. The deadline for submissions is on March 25, 2013.
"We noticed a lot of prom dress drives in the news, but few fundraisers for boys' tuxedos. Prom is a special night for boys as well as for girls, and we wanted to help these young men save money, too. We've been contacting schools all over the country about our competition, particularly in areas of need," said Dennis Consorte, Internet Marketing Strategist for Fine Tuxedos.
According to CNN and a recent survey by Visa, the average cost of prom is $807 per student. As a result, 25% of high school kids do not attend prom at all because they cannot afford it. Fine Tuxedos expressed that they wanted to raise awareness about this by encouraging students to collaborate on a creative project through social media for a chance to win and also help other students in need. The winning schools may reuse the tuxedo collection annually to save hundreds of students the cost of a tuxedo rental over the next several years.
"Collaborating with Fine Tuxedos has been fun – it's great to inspire creativity in a way that gives back to the community," said Dennis.
About Us:
Fine Tuxedos is an online retailer of tuxedos and tuxedo accessories. The Fine Tuxedos family has built lasting relationships in the industry, allowing them access to the finest tuxedos for less. Their company motto, "Why rent, when you can buy for less?" underlines their renowned value proposition: affordable tuxedos and tuxedo packages. In 1999, they brought these deals to online shoppers with an easy to use website, which continues to satisfy generations of new customers. Media inquiries should be directed to Dennis Consorte at contest(at)finetuxedos(dot)com or call 201-222-1001.