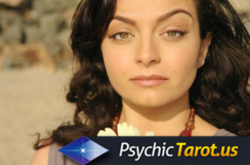 Entertainment or real? The best practitioners provide an incredible experience with an impact that is undeniable...
Miami, FL (PRWEB) March 04, 2013
PsychicTarot.us is growing rapidly and has issued an invite to psychic mediums to list their services to a global market. Quality spiritualists can now create a unique page for what they provide and begin taking orders from the public once approved for quality.
Practitioners offering accurate, insightful readings can take advantage of the special section created for these mediumship skills, to view a live example: click here now.
Joining takes just minutes to register and gives you access to the growing new age community of buyers and sellers.
"We are the online home for everything from forecasts, predictions, healings, fortune tellers, and spells," said Katia Shayk, founder, adding, "Mediumship is a natural fit, the techniques having a long and fascinating history that scientific research is only lately taking greater interest in."
Practitioners are being encouraged to list private reading services such as:

Seances
Spiritual Messaging
Spirit Guided Forecasting
Channeling
Cold Readings
Skeptics and scientists have long debated whether mediumship experiences are a real phenomena or a fraud. Spiritualists, on the other hand, have maintained steady belief in the authenticity of such abilities, adding that the popularity in the 19th century of stage magicians, employing widespread fraud in the guise of spiritualism, gave the practice a bad name, but does not mean there aren't real practitioners out there.
PsychicTarot.us does not set out to answer the question, and feels both believers and skeptics can be served by a safe environment to learn more.
"Whether you believe in the truth of these manifestations or not, people can get answers to their most burning questions. Entertainment or fact the results can be amazing," said Katia Shayk.
PsychicTarot.us aims to provide a safe location for the online public to dabble in the mysterious, while maintaining a fraud-free professional experience for both the user looking for fun and believers alike.
About PsychicTarot.us:
An online marketplace for the best practitioners of the metaphysical arts, astrology, new age spiritualists, and now psychic mediums to share their talents with the world.
To get started as a practitioner, click here to join: http://www.psychictarot.us