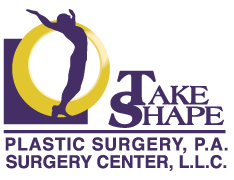 Diluting is one of the largest problems facing the Botox Industry - Pamela Quin Medical Aesthetician
Fort Lauderdale, FL (PRWEB) March 27, 2013
Take Shape Plastic Surgery, P.A. is warning patients that everyday, deals are emailed to consumers offering what looks like a god send - dirt cheap botox South Florida. These "coupons" may drive up business for small medispas and doctor's offices, but while thought to be a good deal can come with more than a patient bargained for, and end up not being worth the money saved at all.
There are many problems with injections of the Botox Fort Lauderdale that are obtained through these "deals." Diluting is the most common one. Although the general public is not aware of this issue many places water down the active Botox solution so that the patient is not getting the full strength of the substance. This saves injectors money and allows them to charge lower prices. Due to the dilution the results are minimized.
Along with diluting, another very common problem is the use of expired Botox. Once opened a vial of Botox expires rapidly and within a week to 14 days stops working all together. Take Shape Plastic Surgery in Fort Lauderdale alleviates this thought from its Patient's minds by opening a new unopened vial of Botox and mixing the solution in front of them. This shows the patient that the Botox is not diluted, nor is it an older vial.
Another issue that affects many people looking to get cheap Botox, is the skill level of the injector. At Take Shape Plastic Surgery Fort Lauderdale, they have highly trained professionals doing the injections to help ensure optimal results. At other doctors' offices and medispas the patient might have someone who has had as little as four hours of training doing the injecting. Unfortunately, this is the industry standard training required to give these injections. This is why many doctor's offices offer Botox or other injectables.
At Take Shape Plastic Surgery the safety and satisfaction of the patient are first priority. Many steps are made to leave patients with the most aesthetic outcome while avoiding any complications.
The clinic also offers a wide array of cosmetic surgery including facial aesthetic surgery, body contouring and breast reduction, beast lift and breast augmentation Fort Lauderdale. The clinic is also renowned for the reconstructive surgical work that is offered. Also on premises is Take Shape Surgery Center, L.L.C., a Medicare-certified, state-licensed and nationally-accredited, ambulatory surgical center. This facilitates a more personalized, convenient and comfortable experience for patients.
Patients can be assured that the plastic surgeons at Take Shape Plastic Surgery Broward possess the skills, training, and aesthetic eye to ensure that the patient's desired cosmetic result becomes a reality and that reconstruction patients achieve the best possible outcome. For more information, call Take Shape Plastic Surgery P.A. at 954-585-3800 or visit them on the web at http://www.takeshape.info or on Facebook. Take Shape Plastic Surgery Plantation is located at 4161 N.W. 5th Street, Suite 100.