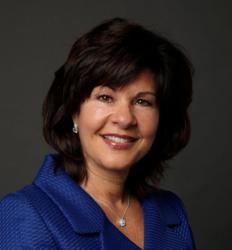 Oakbrook, IL (PRWEB) March 21, 2013
Kensington International, Inc., a top Talent Management firm and the Chicago office of Career Partners International and Agilium Worldwide, is pleased to announce the promotion of Linda Sweet, previously an Executive Vice President, to Equity Partner in the firm which specializes in Executive Search, Leadership Development and Outplacement.
Sweet joined Kensington International in 1996 and has been instrumental in the growth and advancement of Kensington's Outplacement and Leadership Development practices. She will now play a leadership role in the overall strategic direction of the firm while continuing her responsibilities managing the Client Development and Relationship Team for the Outplacement and Leadership Development practice areas.
"Linda is exactly the kind of person we want as a Partner along-side the rest of the Partners as we position the firm for continued growth and leadership succession," commented John Myers, a Managing Partner with Kensington International. "She shares Kensington International's corporate vision of providing exceptional value to our clients by providing customized services that are delivered with consistent quality."
About Kensington International
Founded in 1989, Kensington International ranks among the largest and most successful Talent Management firms in the U.S. and provides high touch and highly customized Executive Search, Leadership Development, and Outplacement services to its clients through its three distinct lines of business.
Kensington International serves its clients globally through its Partner Organizations – Career Partners International and Agilium Worldwide Search Partners.