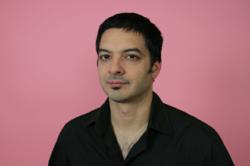 Learning how to attract women is like learning anything else - a novice always appears to be trying too hard, but the skills of an expert can be learned with some time and effort.
San Mateo, CA (PRWEB) March 08, 2013
Most men envy the guy who walks into the bar or club and is able to draw women in without seemingly even lifting a finger. Despite the seeming ease in this guy's pick up, there is some effort involved, mainly in preparation and education, says Dating Expert Carlos Xuma in his new report.
"Learning how to attract women is a skill that can be mastered and just like mastery of any other skill, the proof is in the pudding when the action appears effortless," Xuma says in his new report. "In other words, the true master makes it seem natural and as if it didn't take an ounce of effort to achieve."
That is truly why when people watch experts in their field, say opera singers, professional athletes, and artists, it appears as if they accomplish their talents with zero effort, Xuma says.
"Nobody sees the ten thousand hours they put into their talent or skill over the past ten or twenty years," Xuma explains in the report on how to attract women naturally. "All an outsider sees is the end result, which has been mastered to look natural and effortless."
That is why it is worth striving to achieve a level of excellence and mastery that appears to others as something done with ease, Xuma says.
"Learning how to attract women is the exact same thing," he says. "A novice starting out almost always appears to be trying too hard. Of course it's extremely frustrating to him when he sees another guy walk up and, seemingly without trying at all, nab the phone numbers of every girl in the room."
But these skills that the expert has can be learned with some time and effort, Xuma explains.
"The expert pick up artist that many guys admire was most likely not born with the ability to attract women," Xuma says. "Sure there might be one or two anomalies out there who have been able to attract a woman's eye since birth, but for most of the men in the world have learned the skill of attraction."
There is no shame in starting from the bottom and working up, he says.
"Every successful pick up artist out there had to start somewhere," Xuma says. "And not surprisingly, the place most men start is with themselves. After learning the importance of putting their best foot forward, they usually are ready to tackle the world."
Carlos Xuma is the author of The Bad Boy Formula, Secrets of the Alpha Male, the Girlfriend Training Program, and numerous other books and articles. Xuma has appeared on ABC and CBS television, as well as Playboy radio. He has been a dating expert and attraction adviser for more than 10 years and has spent years teaching hundreds of men important dating skills, such as how to flirt with girls, how to pick up women, and how to meet women through his website, http://www.win-with-women.com.
For more information, visit Carlos Xuma's website at http://www.carlosxuma.com.