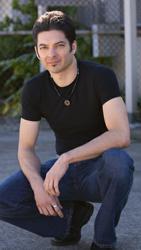 Ideally, men can learn to be confident with women to such an extent that it becomes built into their makeup and personality.
San Mateo, CA (PRWEB) March 12, 2013
Any man, no matter what he does for a living, how much money he has, or how good looking he is, can learn how to be confident with women, says Dating Expert Carlos Xuma in his new report.
"Confidence isn't about all of these external factors that people are judged on," Xuma says. "Rather confidence comes from something that is deep inside. The ability to exude confidence has little to do with outward appearances. Although it is always prudent for a man to put his best foot forward at all times, the new report teaches men how to be confident despite outwardly traits or characteristics that might normally be considered detractions. "
For instance, Xuma explains, if a guy simply walks into a bar or club or party thinking that he is the most interesting guy in the room, that attitude will be picked up on by others and will actually generate curiosity in - so to speak - just what it is he has.
"It is a very interesting phenomenon," Xuma explains. "It may not make sense or seem logical, but the fact of the matter is that a guy who believes he is attractive and interesting and a catch actually becomes that way to other people. It's a bit about the power of positive thinking."
Conversely, Xuma explains in his report, a guy who walks into a room and thinks he is a loser makes sure everyone else in the room believes that.
"It is about body language, yes," Xuma says. "But it is also something indefinable. Something that really can't be explained but that will allow a guy to really be confident with women without thinking about it. It is that high level of confidence that conveys itself nonverbally across the ether."
The ability to be confident with women, therefore, is a skill that can be learned, Xuma explained.
"It is not necessarily something that anybody is born with the ability to do," he says. "Rather, it is a learned behavior."
Xuma's report talks about how men can learn to be confident with women to such an extent that it becomes built-in, a natural part of their makeup and personality.
"Ideally, a guy will end up walking into a room full of beautiful girls and won't have to think twice about how confident with women he is. It will all flow naturally and it will be a part of his life that he doesn't even have to think about."
Carlos Xuma has appeared on ABC and CBS television, as well as Playboy radio. He is the author of The Bad Boy Formula, Secrets of the Alpha Male, the Girlfriend Training Program, and numerous other books and articles. He has been a dating expert and attraction adviser for more than 10 years and has spent years teaching hundreds of men important dating skills, such as how to flirt with girls, how to pick up women, and how to meet women through his website, http://www.win-with-women.com.
For more information, visit Carlos Xuma's website at http://www.carlosxuma.com.