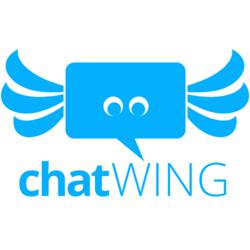 San Francisco, CA (PRWEB) March 14, 2013
After more than a week of constant surveys and participation in forum discussions, Chatwing developers finally launched the recent platform upgrades in their chat widget. The goal of this upgrade strategy is to help web users gain the advantages of global communication and help them reach out to various groups. The changes included in the chat platform are social media setup, more background images, more language setup, and an unlimited message history function.
When it comes to social media, the Chatwing chatbox is on a competitive edge. Back then, website owners who used the chatroom benefited from its Facebook and Twitter login options. Facebook app makers used the Chatwing app for their marketing purposes, while some avid Facebook gamers relied on the tools' thousand-user capacity to find more game neighbors and buddies. Twitter users, on the other hand, used Chatwing to find trends, events, and famous Twitter personas. Recently, the company added Google and Yahoo login options to reach more web users.
Background images are also fine additions to the chat box. Up to date, there are one thousand active background images to choose from. These images are combinations of colors and hues that are visually appealing. The chat app is also available in five languages, removing cultural barriers and creating efficient communication. Registered Chatwing users can also check out the chatroom messages up to any date—now, there are no missed messages or information.
Chatwing's developers are frequently updating the company's Facebook page. In this way, users will become more aware about the company's expansions, general communication tips, and maintenance schedules.
About Chatwing.com
Chatwing.com specializes in the new field of website chat. Over years, the Chatwing team has introduced live chat widget for hundreds and thousands of blogs. The Chatwing application bridges people from many parts of the world, creating global synergy through the Internet. The shout box can be installed in just seconds, and it can be used for varying purposes such as leisure and Internet marketing. It also allows a user to customize the size, color, and name of the widget. Chatwing is 100% free for everyone.