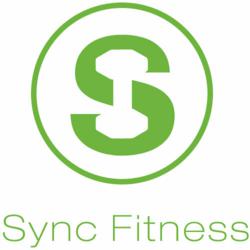 Sculpt Your Body is about the personal experience of transformation.
Seattle, WA (PRWEB) March 01, 2013
Sync Fitness in Seattle is introducing it's Interbay Boot Camp location. This Boot Camp program was created to help people lose weight and sculpt their bodies. Sync Fitness has been a front runner in Seattle weight loss for the past few years. Our new location will help us reach more people and offer superior health and weight loss results. http://www.syncfitness.com/programs/
"People can visit our Interbay location and try out a complimentary class. I want people to know just because we offer group classes doesn't mean they will be treated like a number and not a person," said Sara Dean, Owner. "Sync Fitness is about the personal experience of transformation. If you are seeking to weight loss or just become healthier, our programs provide exercise, nutrition and emotional & educational support – they bring my clients the results they are looking for in a very short amount of time."
People interested in learning more about Sync Fitness in Seattle may call the company at 206-354-7480. Sara Dean is ACSM Certified Personal Trainer and has 10 years of experience. She opened Sync Fitness, personally hired every trainer and developed her program to cater to men and women of ages, weights and fitness abilities. "People shouldn't be afraid of changing because they fear the gym. Sync Fitness offers a warm and welcoming environment. Our goal is to help people achieve their goals and feel better in their own skin." continued Dean.
Sync Fitness Boot Camp has been serving the Seattle area since 2003. The popular venue has moved locations to better serve customers. Sync Fitness Boot Camp is now located in Interbay at Emerald City Basketball Academy, 1550 West Armory Way in Seattle, WA 98119.