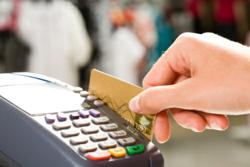 More and more start-ups will flock to the area in years to come, which will serve to diversify the business base and strengthen the economy still further
Solihull, West Midlands (PRWEB UK) 12 March 2013
The latest Duport Business Confidence Report for Solihull shows that there was a record level of net company growth in the area during 2012. The company register for the town grew by 532, representing growth of 58%, which is significantly higher than the UK average of 44%.
Company formation also reached an all-time high, with 1052 new companies being formed - more than any other year on record for the town.
Solihull is widely regarded as one of the most prosperous towns in the Midlands, and has undergone much development in the last couple of decades. The town centre was pedestrianised in 1994, and in 2002 a large indoor shopping precinct called Torchwood was opened in the town centre. It is now a major shopping hub, making the area attractive to business start-ups.
Managing Director of Duport.co.uk, Peter Valaitis commented:
"With top-of-the-range shopping facilities and a wealthy population, Solihull is an attractive prospect to business start-ups. And its proximity to Birmingham Business Park and Birmingham airport make it yet more enticing.
"I suspect more and more start-ups will flock to the area in years to come, which will serve to diversify the business base and strengthen the economy still further."
The Duport Business Confidence Report for Solihull contains a wealth of data that can be used to gain an insight into the economy of the area. More information can be found at http://www.duport.co.uk/solihull.
Duport Business Confidence Reports are generated and released by Duport Associates Ltd. The data contained in these reports is assimilated and analysed by Duport using public record data from sources including Companies House, Office for National Statistics and Ordnance Survey. Duport Associates Ltd is a leading UK company formation agent, established in 1997 and registering around 10,000 new companies each year through its Companies House approved software.