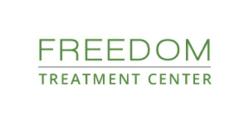 These preventable deaths underscore the need for continued education on the signs of addiction and drug abuse.
Albion, MI (PRWEB) March 01, 2013
With drug overdose deaths in the U.S. on the increase for the 11th year in a row, Freedom Treatment Center stresses the importance of recognizing the warning signs of drug misuse and abuse. Recent figures, according to an article on Fox News, published February 20, 2013, put drug overdose deaths in the U.S. at 38,329 for 2010, an increase of nearly 4 percent from the previous year, according to a report from the Centers for Disease Control and Prevention.
Unlike the very public heroin and cocaine overdoses suffered by celebrities and musicians, the drug overdoses more quietly killing off many Americans are those induced by prescription drugs. Prescription drugs were associated with nearly 60 percent of the total overdose deaths in 2010, an increase of 6 percent since the previous annual report.
The most commonly abused prescription drugs were in the opioid family, which include the widely used OxyContin and Vicodin. Opioids were linked to a full 75 percent of the deaths caused by overdoses in medications, or 3 out of 4 fatalities. Valium and other anti-anxiety drugs were also high on the list of those that resulted in death, 17 percent of which were suicides.
"These preventable deaths underscore the need for continued education on the signs of addiction and drug abuse," said Freedom Treatment Center representative Brian Kuehne. Signs of prescription drug abuse largely depend on the type of medication being abused, although many signs of addiction remain consistent across the board.
Freedom Treatment Center and other recovery centers across the nation continue to see people coming into the facility literally on the verge of overdose and death. Many do not realize they even have a problem until it is nearly too late. Freedom Treatment Center stands at the ready to help stem the tide of drug abuse with their treatments, which can be fine-tuned to meet individual needs as well as specific drugs.
"We want to make sure that people understand and recognize the signs of addiction,"Kuehne said. He stressed such recognition is the necessary initial step for moving toward a treatment program that can specifically fit a person's needs and ultimately save his or her life.
Located in a semi-residential pocket of Southern Michigan, Freedom Treatment Center provides the soothing and safe environment and assistance so vital for helping people overcome drug and alcohol addiction. Treatment begins with a natural detoxification and continues with counseling, education and lifestyle changes that help ensure an ongoing and successful recovery.