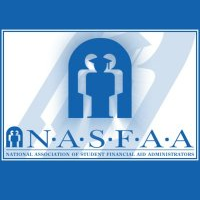 The media often portray stories of students with $100,000 or more in debt, but in truth the average loan debt is actually closer to $26,000—considerably more manageable over a 10-year repayment period.
Washington, DC (PRWEB) March 01, 2013
Student financial aid administrators, policymakers, and the general public have all expressed increasing concern about student loans, debt levels, and rising default rates, which coincide with worries about college costs, affordability, and transparency. That's why NASFAA—the association representing nearly 20,000 financial aid professionals from all sectors of higher education—convened a task force in 2012 to study this issue and make recommendations for improvement.
"We know that borrowing has increased in proportion to grant aid, and that students and families are now shouldering a greater portion of the cost of college through loans," said Task Force Chair and Director of Financial Aid at Clemson University, Chuck Knepfle. "The media often portray stories of students with $100,000 or more in debt, but in truth the average loan debt is actually closer to $26,000—considerably more manageable over a 10-year repayment period."
NASFAA's Task Force on Student Indebtedness was charged with examining current trends and making recommendations aimed at improving the system for students and institutions throughout all stages of borrowing, including: pre-borrowing, in-school, and repayment.
"A moderate amount of borrowing for a postsecondary education—and the subsequent outcome of higher earnings from better employment—is a wise and reasonable decision," said NASFAA President Justin Draeger. "Nonetheless, it's clear that even manageable amounts of borrowing can spiral out of control when student are not academically prepared for college, repayment tools and information are not readily accessible, and schools have little to no way to curb excessive borrowing."
Based on their research and discussion, the Task Force developed the following eight recommendations detailed in this report to help student loan borrowers who are struggling with loan indebtedness. Specifically, the Task Force recommends:
1. that institutions be allowed to limit borrowing based on institutional, degree, or program level, while retaining the authority to allow students to borrow up to the federal annual and aggregate limits on a case-by-case basis.
2. that the federal government consider how subsidies could be better targeted, possibly by making Income-Based Repayment (IBR) the automatic repayment plan for all borrowers.
3. that the federal government permit the interest rate on student loans to vary based on the year the student takes out the loan, but then be fixed at that rate for the life of the loan. It also recommends that loan origination fees be eliminated.
4. that Parent PLUS loan borrowers be held to a more restrictive underwriting standard.
5. that Congress mandate the creation of a single web portal where students can go to easily access information about federal, private, and institutional loans.
6. that the Department of Education standardize the process for placing a student in the various repayment plans.
7. that the Department of Education transition its Financial Awareness Counseling Tool (FACT) into an entrance and exit counseling module that would satisfy legislative requirements.
8. reducing the regulatory burden of private lender lists, by requiring only: adherence to a code of conduct, disclosure to families of the criteria used to develop a preferred lender list, and assurance that families may choose any lender not on the list.
For additional questions or to schedule an interview, please email news(at)nasfaa(dot)org.
About NASFAA
The National Association of Student Financial Aid Administrators (NASFAA) is a nonprofit membership organization that represents nearly 20,000 financial aid professionals at 2,800 colleges, universities, and career schools across the country. Each year, financial aid professionals help more than 16 million students receive funding for post-secondary education. Based in Washington, D.C., NASFAA is the only national association with a primary focus on student aid legislation, regulatory analysis, and training for financial aid administrators. For more information, visit http://www.nasfaa.org.