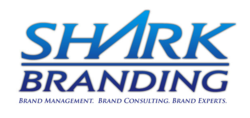 "There are many firms out there that offer you just one or two services, but not the whole package. We're a one-stop shop." Daymond John
New York, NY (PRWEB) March 01, 2013
Decades of fashion knowledge and expertise that once was exclusively available to Daymond John's celebrity friends-turned-aspiring-designers will now be accessible to anyone in need of creative design and apparel solutions. John is the CEO of Shark Branding, a vertically integrated marketing and consulting firm with a finger on the pulse of today's latest trends that turn clients' brands into a lifestyle. Shark Branding's newest sector, Design Services, will offer packages tailored to celebrity, entrepreneur, and corporate clients. A team of creative leaders provides clients with everything from clothing and accessories, to graphic designs.
"After seeing what I was able to teach my celebrity clients, I realized this info is valuable for everyone," says John. "We're full-service," he added. "There are many firms out there that offer you just one or two services, but not the whole package. We're a one-stop shop."
Daymond John is one of the most sought-after branding experts and motivational speakers in the country. His creative vision helped evolve the sportswear industry in the 1990s when he founded FUBU. Daymond guided FUBU to $350 million in revenue in 1998, placing it in the same category as Donna Karan New York and Tommy Hilfiger. John continued his trailblazing ways, playing roles in the operations of other successful brands including Coogi, Heatherette, Kappa, DrunknMunky, Etonics, Under 2 Flags, and Crown Holder. To date, his eye for consumer trends has been recognized by top organizations such as Ernst & Young and AdWeek, and a number of Fortune 500 companies including AT&T and Nike. Daymond currently stars on ABC's Emmy-nominated business show Shark Tank.
About Shark Branding
Shark Branding is a vertically integrated marketing and consulting firm with a finger on the pulse of today's latest trends. Decades of experience representing some of the world's most recognizable brands and celebrities have made us fluent in the language of pop culture. We constantly develop new ways to fully leverage existing media and promote brands. Our roster of celebrity clientele enables us to use product integration, sponsorships, and unique events to market your product to the influencers who will make your brand a lifestyle.
For more information about Design Services and Shark Branding: