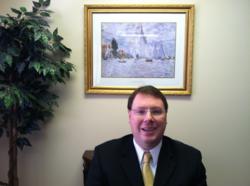 The informed client is best prepared in making successful legal decisions
North Reading Massachusetts (PRWEB) March 06, 2013
The Law offices of Andrew J. Schultz, P.C. with locations in North Reading and Worcester Massachusetts and Manchester NH, recently announced the re-­launch of its' website: http://www.schultzlawoffice.com. The new site features updated information relating to injury and accident laws in Massachusetts and New Hampshire. In addition there are useful links for consumers interested in more information regarding divorce and family law information and Chapter 7 and 13 bankruptcy filings in Massachusetts and New Hampshire.The interactive nature of the Internet is factored into the new design as a blog is now available to provide updated information of issues and developments relating to personal injuries and family law. Many consumers seeking a local lawyer find the opportunity to ask the lawyer some basic information via a blog to be a valuable introduction to the style of communication present in the law office.
Attorney Andrew Schultz along with Attorney Andrew Burek and Attorney Jennifer Kim have been providing a range of legal services for the past dozen years. Throughout this period the lawyers at the Law Offices of Andrew J. Schultz, P.C. have operated by the philosophy that an informed consumer is best served in making solid decisions regarding their legal rights if they have a full picture of the laws that apply to their case.
The newly redesigned site includes feedback from past clients and multimedia presentations from Attorney Schultz and his Associates. Topics of interest include an explanation of a person's rights if they have been involved in an automobile accident where another party has been negligent. Attorney Schultz's previous experience as an insurance company lawyer, provides him with unique insight as to how the insurance company's lawyers prepare their cases.
Attorney Schultz is a proven litigator and notes: "if the insurance company knows you are prepared to litigate, they will more likely come to the bargaining table with a serious offer for your loss". In fact research proves that accident and injury cases where the aggrieved party has legal representation typically receive substantially higher settlements. Attorney Schultz's litigation skills also translate into civil and family court matters where his proven track record as a zealous advocate for his clients is paramount.
Meanwhile, other members of the Law Firm have extensive experience in real estate, business law, bankruptcy, divorce and family law.Contested divorces are an area of particular expertise for the law firm. The new website details several instances of divorce related issues including contested divorces.
The Schultze Law Office practices regularly in the family law courts of Massachusetts and New Hampshire and strives to obtain the best possible results for clients. The Firm realizes that divorce can cause great financial strain on a family, and therefore provides different payment options. Unlike larger law practices, The Schultz Law Office's goal is to provide a personalized and candid assessment of each clients' case.
The Firm invites all to visit the new site and hope that the information relating to personal injury law, divorce and family law, bankruptcy and real estate, is helpful. Individuals wishing to take advantage of a free initial consultation available by phone or in person at the North Reading, Worcester or Manchester NH offices, please call #978-­664-­9033, #508-­767-­0700, or #603-­622-­4531.