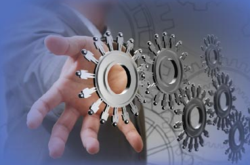 The public and private sectors have much to offer each other to improve intellectual asset protection and combat the threats each are facing.
Washington, DC (PRWEB) March 05, 2013
TSC, a leading provider of intellectual asset protection, announced today that their corporate espionage and cyber attack protection service has been enhanced as a result of work that spans both the public and private sectors. Clients benefit from TSC's unique skills and experience gained from both sectors.
Insider threats, along with supply chain vulnerabilities and cyber attacks are striking US companies, causing billions in financial losses and immeasurable harm to innovation and reputation. The public sector is also a victim of these attacks.
US companies could better protect themselves if knowledge of these efforts were shared in an unclassified, timely, and expeditious manner. US companies in turn could share invaluable information with the public sector on their experiences and lessons learned. Neither the public nor the private sector faces these risks in isolation.
"The public and private sectors have so much to offer each other", said Sean Doherty, TSC's President. "Both sides need to find a way to better work together to safeguard the US's economic superiority. TSC is helping several organizations bridge the gap."
TSC's footprint in both the public and private sectors adds significant value for their clients in each segment. With diversified experience in both commercial industry and the public sector, TSC provides a unique optic, insight and skills to solving public and private sector clients' issues.
About TSC
TSC is a leader in the development and delivery of Intellectual Asset Protection and security intelligence services. The company stands apart with its patent-pending Threat Vector Manager (TVM)™ framework. TVM holistically integrates and analyzes enterprise information, external factors, and known risk-based behaviors to protect intellectual assets and critical infrastructure. TSC provides value-based enterprise security intelligence solutions to organizations ranging from innovative start-ups to the Fortune 500 and public sector. For more information, visit http://www.tscadvantage.com.