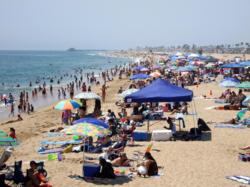 The regeneration that has taken place in Newport in recent years is clearly attracting more and more business start-ups to the area
Newport, Wales (PRWEB UK) 13 March 2013
New research from company formation specialists, Duport.co.uk shows a record number of company registrations took place in Newport during 2012.
There were 794 new companies formed over the year in Newport, more than any other year on record for the city and a 13% rise on 2011.
Net company growth also rose during 2012, with the company register increasing by 283, compared to 188 the previous year. The Duport report shows that net company growth dropped to -142 at the height of the recession in 2009, but has been rising steadily ever since, suggesting the economy of Newport is on its way to recovery.
Managing Director of Duport.co.uk, Peter Valaitis said:
"The regeneration that has taken place in Newport in recent years is clearly attracting more and more business start-ups to the area.
"As the business landscape continues to grow and develop, the city's economy should become stronger and more diverse, helping to protect it against future economic shocks."
The Duport Business Confidence Report for Newport contains a wealth of data that can be used to gain an insight into the economy of the area. More information can be found at http://www.duport.co.uk/newport.
Duport Business Confidence Reports are generated and released by Duport Associates Ltd. The data contained in these reports is assimilated and analysed by Duport using public record data from sources including Companies House, Office for National Statistics and Ordnance Survey. Duport Associates Ltd is a leading UK company formation agent, established in 1997 and registering around 10,000 new companies each year through its Companies House approved software.