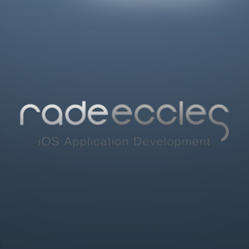 Overland Park, KS (PRWEB) March 05, 2013
Rade | Eccles announces Igor Bondaryev's promotion to Quality Assurance Manager. Igor joined the team a year ago as a Customer Service Manager to facilitate end user technical support for the growing portfolio of apps managed by Rade | Eccles. In addition to working directly with end users to resolve issues or questions, Igor also monitors app usage on a daily basis to proactively identify software defects, often before end users have the opportunity to report issues.
During that past year Igor has expanded his role to include Quality Assurance and iOS app development.
 
Igor's ability to identify and troubleshoot issues reported by end users has naturally led to his heavy involvement in the testing, validation, and verification of both consumer and enterprise mobile apps created and/or managed by Rade | Eccles. Igor coordinates multi-device test plans for each maintenance release and works with the development team to resolve any identified defects before they reach the wild.
We at Rade | Eccles would like to thank Igor for his hard work and dedication and welcome him to his new role as Quality Assurance Manager.  
Rade | Eccles is an experienced mobile application development firm dedicated to using mobile technology to empower businesses. Specializing in iOS applications for the iPad, iPhone, and iPod touch, Rade | Eccles helps clients achieve measurable goals by focusing on the four key components of application development: Design, Value, Quality, and Support. The Rade | Eccles team brings expertise in software engineering, user interface design, mobile strategy, and app lifecycle management. Copyright 2012 Rade | Eccles. All Rights Reserved. Apple, the Apple logo, iPhone, iPod and iPad are registered trademarks of Apple Inc. in the U.S. and/or other countries.