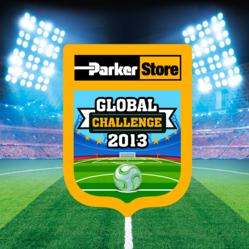 By launching this game we hope to build a sense of global community and brand awareness across all of our locations...
Cleveland, OH (PRWEB) March 21, 2013
ParkerStore, an industrial retail network developed by Parker Hannifin Corporation, has launched a new game that soccer fans worldwide can enjoy. The ParkerStore Global Challenge, available primarily through the ParkerStore Facebook page (facebook.com/parkerstores) or for non-facebook users at http://www.parkerstorechallenge.com, lets fans choose the country they would like to represent and compete against each other in predicting which teams will win the qualifying matches leading up to the big tournament in Brazil.
"The ParkerStore network has grown to include more than 2,000 locations around the world- meeting the maintenance and repair needs of a broad range of industrial customers across the globe," said Brad Fischer, Director of Global Retail Operations. "By launching this game we hope to build a sense of global community and brand awareness across all of our locations uniting our distribution partners and customers in enjoying the buildup to the most notable international soccer championship."
After registration, participants pick as many correct winners of the qualifying matches. Each participant is grouped with their fellow citizens to determine which individual country is the best predictor of the outcomes of qualifying matches. The game includes opportunities to earn bonus points for inviting friends to play, answering a survey and submitting a fan photo featuring the ParkerStore or ParkerStore Global Challenge logo.
About ParkerStores
ParkerStores were established to provide customer access to the full depth and breadth of Parker products for the MRO market in locations across the globe. The ParkerStore environment is all about providing the service and critical components necessary to reduce the time lost due to equipment downtime. Since the first store opened in 1993, customers have come to rely on their local ParkerStore as an extension of their business. ParkerStores can be found in over 80 countries around the globe, and the network is expanding every day. For more information on ParkerStores, please visit http://www.parkerstore.com. Or, find ParkerStores on Facebook at http://www.facebook.com/ParkerStores and on Twitter at twitter.com/ParkerStore.
About Parker Hannifin
With annual sales exceeding $13 billion in fiscal year 2012, Parker Hannifin is the world's leading diversified manufacturer of motion and control technologies and systems, providing precision-engineered solutions for a wide variety of mobile, industrial and aerospace markets. The company employs approximately 60,000 people in 48 countries around the world. For more information, visit the company's web site at http://www.parker.com.