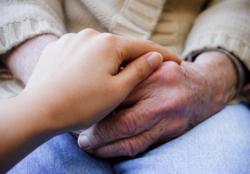 There is an enormous need for house call physicians here in Philadelphia...
Philadelphia, PA (PRWEB) March 05, 2013
Due to the explosive growth of homebound elderly within the Philadelphia region, Schuylkill Medical Associates, LLC is proud to announce they are now actively recruiting physicians to join their team to address their medical needs.
"As a company we are blessed that our business model and services have been so successful this past year. There is an enormous need for house call physicians here in Philadelphia…we have not even skimmed the tip of the iceberg," says Dr. Christine Pluta, Medical Director of Schuylkill Medical.
Schuylkill Medical, in comparison to other House Call practices, is a Physician-only practice that services multiple counties in the Delaware Valley. Schuylkill Medical is a cutting edge geriatric house call practice that provides full scope primary care to homebound patients in the Delaware Valley.
"At SMA we pride ourselves in the quality and compassionate care that we give our patients and their families," says Dr. Pluta
The Ideal Candidate:

Has a Pennsylvania Medical License
Is Board Certified – Family Medicine, Internal Medicine, or Geriatric Medicine
Medicare Credentialed
For physicians looking to get away from the traditional office environment and seeking a rewarding way to practice medicine with the added bonus of working from home, SMA welcomes qualified candidates to call 866-206-2866 for more information.
About Schuylkill Medical Associates:
Schuylkill Medical Associates LLC has been providing physician-only house-calls for over a year to elderly and homebound patients in the Philadelphia and South Jersey region. Under the direction of Dr. Christine Pluta, DO, and her team of physicians, this practice has a vested interest in making sure patients receive quality medical care in the comfort and safety of their home in addition to minimizing emergency room visits and hospitalizations. To see what Schuylkill Medical Associates LLC can do for you, visit http://www.smahousecalls.com.