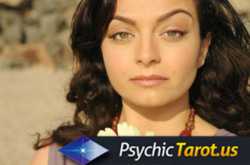 Numbers have long held spiritual significance, both good and bad... Defy ancient wisdom at your peril...
Miami, FL (PRWEB) March 06, 2013
The reading of numbers has been a popular form of divination for centuries and now visitors to PsychicTarot.us can get a custom report created by a trained professional for just $20. The platform provides a safe and secure marketplace for people across the globe to browse metaphysical, spiritual and new age services that can be completed and delivered digitally. The new service announced is expected to be a popular addition to the currently available suite of services.
To get the professional online reading, one need only provide the practitioner their name and birthdate. This information is all that is required by the numerologist to create the reading and reveal what the numbers reveal about what may be coming in the life of the purchaser.
"Numerology is an ancient craft, respected among the new age community. We are proud to make available the services of such a high quality provider. The results can be fascinating and revealing" said Katia Shayk with PsychicTarot.us.
Numerology dates all the way back to the ancient Babylonians, according to Wikipedia, and many of the Greek mathematicians believed heavily in the power of numbers to dictate our fate. Various numbers have been long held to have spiritual and mystical significance, from the trinity of 3, 9, 13 and many more. Interestingly, the term didn't come into existence until the 20th century, most likely because prior to that it was simply considered a part of mathematics as a whole.
In addition to the new reading, visitors to the site can browse services including:

Online psychic readings
Rune forecasts
Reiki healings
Tarot card predictions
The West doesn't have a lock on using numbers to determine the course of events. According to Numerology.com, Chinese traditions hold some numbers are auspicious or inauspicious based on the sound of the number in contrast to the western method for reading patterns.
"We have skilled Pythagorian methodology readers, but look forward to partnering with Chinese method practitioners in the coming months," added Ms. Shayk.
Priding itself primarily on maintaining a safe and secure environment for the online public to browse the metaphysical free of fraudsters and scams, the user driven platform PsychicTarot.us is both entertaining for skeptics and believers alike.
About PsychicTarot.us:
See what services are available at the world's only community driven online marketplace for high quality metaphysical services: Where psychic readers, healers, and tarot card dealers meet the world.
To visit the official website and check out what all the fuss is about, click here: http://www.psychictarot.us
To learn more about obtaining a complete numerology report, click here to visit: http://www.PsychicTarot.us