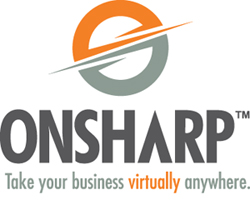 Alexa's Hope has a powerful message and we are happy to use our innovative solutions to help them further their mission
Fargo, ND (PRWEB) March 01, 2013
Onsharp is excited to have the opportunity to work with the Alexa's Hope organization to help spread their message online.
Alexa's Hope is a non-profit charity that was created in 2009, just five years after Loren and Monica Kersting lost their 14-year-old daughter Alexa, who was awaiting a double lung transplant. Alexa's Hope exists to end the waiting lists for organ donation, to ensure that no person in need of an organ transplant is denied due to lack of available organs.
Onsharp recently completed a volunteer project to improve the organization's online presence. Alexa's Hope received a newly designed website with blogging and news announcement functionality. Onsharp also created a custom landing page where Alexa's Hope supporters can join their marathon team.
Onsharp's Director of Operations, Karn Jilek, says, "We are always honored to partner with strong organizations doing great work. Alexa's Hope has a powerful message and we are happy to use our innovative solutions to help them further their mission."
Alexa's Hope 2013 GoFarCharity Team will be participating in the 2013 Fargo Marathon Weekend. Those interested in joining the team can sign up to join Alexa's Hope 2013 GoFar Charity Team. http://www.alexashope.org/alexas-hope-gofarcharity-team-2013/
Onsharp is an interactive agency that architects, builds, and supports web-based solutions. We're passionate about technology, but not just because we think it's cool. We are experts at helping businesses understand how new technologies and trends can help them meet customer demand while improving productivity. Onsharp strives to create success in the lives of all people, businesses, and communities they serve. For more information about Onsharp, please visit http://www.onsharp.com or call toll-free at 1.866.ONSHARP.