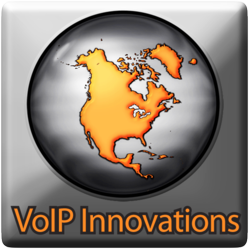 "The input from our customers is one of the driving forces to our company because we strive to make our products and services as user friendly as we can."
Pittsburgh, PA (PRWEB) March 07, 2013
VoIP Innovations has rolled out a new Feedback Management System today for their BackOffice. The new system was developed to give customers a greater opportunity to express their opinions and ideas, as well as provide them with more real-time information regarding the status of their feedback and requests.
This is a multi-faceted new service that gives customers the ability to provide VoIP Innovations with their feedback and also to add request for new features in a simple to use form in their BackOffice. Within that form, customers have the option to rate the importance of their feature request so the VoIP Innovations team can determine a priority level for the development.
VoIP Innovations also added a Feature Management Console which provides customers with the tools to locate and track their requests or feedback. When they view the 'My Features' page, they will see all of the things they have already requested. Likewise, if they look under 'In Development' they'll see which features have been requested and whether they're in development.
"The addition of our Feedback Management System is something that I think customers will appreciate and use frequently," said Jason Tapolci, President of VoIP Innovations. "The input from our customers is one of the driving forces to our company because we aim to make our products and services as user friendly as we can."
The Feedback Management System also includes a list of pending features and feedback, completed features, and projected release dates. This system is designed to make it easier for customers to share their valuable insights, which is an important element that keeps VoIP Innovations ahead of the game.
Jason Tapolci is President of VoIP Innovations, an Inc. 5000 company. They specialize in providing the largest DID and termination VoIP footprints in North America. Their network includes over 500,000 DIDs in stock in over 8,500 rate centers in the US and Canada. Recently, VoIP Innovations expanded their footprint to include DIDs in over 60 countries and now offers A-Z termination. VoIP Innovations is owned by ABG Capital and is based in Pittsburgh, PA. To learn more about VoIP Innovations, visit their website at VoIPInnovations.com and their blog at voipinnovations.com/blog/