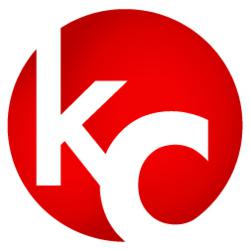 50% Bonus on mobile recharges to Roshan mobiles in Afghanistan.
Atlanta, Georgia (PRWEB) March 01, 2013
KeepCalling.com announces a 50% Bonus credit on mobile recharges to Roshan mobiles in Afghanistan. The promotion is available on KeepCalling.com starting February 22nd, and is on going until further notice. With KeepCalling.com any recharge process takes less than 1 minute, which makes the service fast and user-friendly.
Now customers from all around the world can recharge Roshan mobiles in Afghanistan, while also sending free extra credit. On KeepCalling.com the process of recharging a mobile phone takes less than one minute and can be done in three explicit easy steps.
The 50% Bonus credit for Roshan mobiles in Afghanistan is awarded to all recharges from 500 to 2500 afghanis, or the equivalent in dollars, euros or pounds. To qualify for the 50% Bonus one has to recharge a Roshan mobile in Afghanistan with a minimum of 500 AFN, or otherwise 10 USD.
What differentiates KeepCalling.com from other services are the low prices offered, the frequent promotions, the simplified online recharge process and the fast credit transfer. Besides the easy flowing process of online top up, KeepCalling.com offers real time credit transfer.
Also, the 50% Bonus for mobile recharges to Roshan can be used to call or send SMS to any onnet, offnet, and international destinations, yet cannot be used while roaming.
Keeping up with mobile trends, KeepCalling.com uses mobile-friendly and simple interfaces. What makes the service even more attractive and trustworthy are the 24/7 Customer Service and the comprehensive Help Center.
KeepCalling.com guarantees 100% transaction security and satisfaction. All major payment methods are accepted: Visa, MasterCard, American Express, Discover and PayPal. Moreover, payment is available for several currencies: US, Australian or Canadian Dollars, plus British Pounds and Euro. The payment security system is known as very strong.
KeepCalling.com runs a policy focused on integrating superior customer service, while maintaining the highest standards of technology at affordable rates. That is why KeepCalling.com, a KeepCalling brand, is an affordable solution for international mobile recharges.
About KeepCalling.com:
KeepCalling.com is an interactive website designed by KeepCalling, a global telecommunications company registered in 2002 in USA. KeepCalling services are available worldwide from any computer or iOS device with an Internet connection. KeepCalling, the company behind KeepCalling.com, offers other telecom solutions apart from mobile recharge: prepaid Voice, Virtual Number, Monthly Plans, WebFax, Web Call and Web SMS through various ethnic websites. Presently, KeepCalling provides its services to over 150,000 consumers and businesses, with a focus on customer satisfaction. In 2012, Inc Magazine listed KeepCalling as the 21st fastest growing company in the telecommunications industry.