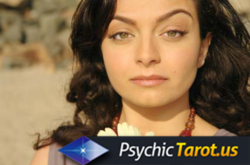 A safe, secure environment for people who would like to get answers from professional forecasters...
Miami, FL (PRWEB) March 12, 2013
Online psychic marketplace PsychicTarot.us has announced a new offer providing visitors the ability to receive a detailed Tarot card reading using the layout of the celtic cross. An experienced psychic reader is providing the service that can be used to answer a question or predict what may come.
After providing the information required, the practitioner will use the cards to perform the read and provide the results via email.
"The best practitioners, providing professional readings in a safe and secure environment online has been our mission. We are proud to be able to offer fascinating method of tarot to our community," said Katia Shayk with the website.
Visitors can browse a number of services made available on the community driven platform including:

Full week ahead forecasts
Relationship and romance related advice
Complete horoscope reads
Palmistry services
According to Learntarot.com, the Celtic Cross is thought to be the oldest surviving tarot layout. It continues to be used extensively because it is extremely powerful as well as being a simple layout. It is often the very first layout learned by students of the art. The fact that the layout is simple does not make the spread easy to interpret however. Interpretation of this spread can be quite complex, leading to a deep understanding of the forces acting in a persons' life.
"Both simple and complex, a duality which can reveal much about the client," added Ms. Shayk, adding "Getting answers from a reading to ones most pressing questions can provide a guidance that can change lives."
About PsychicTarot.us:
See what services are available at the world's only community driven marketplace for high quality metaphysical services. Where psychic readers, healers, and tarot card dealers meet the world.
To visit the official website and see what all the fuss is about, click here: http://www.psychictarot.us
To learn more getting a professional celtic cross read, click to visit: http://www.psychictarot.us/tarot-readings/63/perform-a-celtic-cross-reading