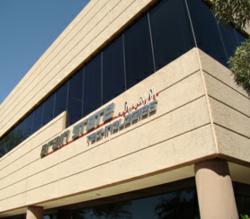 "Our company is committed to extending its operations through a cohesive community of entrepreneurs and established practices to globally fulfill the company's mission statement: To Help People." Lee Gerdes, founder & CEO of Brain State Technologies
Scottsdale, AZ (PRWEB) March 04, 2013
Brain State Technologies continues to rapidly extend its global reach with the addition of 14 new Brainwave Optimization™ centers throughout the US, Canada, and Japan in the past 90 days. New offices have opened or will be opening soon in Cary, North Carolina; Kalamazoo, MI; Saukville, WI; Medinah, IL; Henderson, NV; Denver, CO; Scottsdale, AZ; and Meridian, ID in the United States. In Canada, new offices are appearing in Beamsville, ON; Toronto, ON; and Kelowna, AB. The three new offices opening in Japan will bring the total number of Brainwave Optimization™ providers in the island nation to ten.
The brainchild of Brain State Technologies® founder and CEO Lee Gerdes, Brainwave Optimization is a patented neuro-technological process designed to facilitate relaxation and auto-calibration of the brain. "Traumas—both physical and emotional—can knock the brain out of balance, so to speak", explains Gerdes. "Through Brainwave Optimization we provide the brain a means to see itself and restore itself". Utilizing proprietary neuro-technology, a brainwave technologist monitors the brainwave activity of a client. Specially designed software processes that brainwave activity into musical tones which are played back to the client in real time. Through this "mirroring", the brain perceives its own imbalances and is able to auto-calibrate. The resulting improvement in brain function has shown to help with a wide range of afflictions including stress, pain, sleeplessness, brain injuries, and learning challenges.
Brain State Technologies is performing a balancing act of its own, continuing to refine and improve their signature technology while simultaneously making that technology available to as many people as possible. In order to accomplish this, Brain State Technologies has developed a unique business model, licensing their technology to independently owned and operated affiliate providers. Licensees, who require no previous medical experience, are provided all of the training, hardware, and software they need to provide Brainwave Optimization™ in their own offices to their own communities. Nearly 200 affiliate centers are currently in operation in 19 different countries. By the end of 2013, Brain State Technologies expects to see that number double as the public profile of Brainwave Optimization rises.
An independent team of neurologists at Wake Forest Medical Center in North Carolina recently concluded its first clinical trial into the efficacy of Brainwave Optimization. With the first of these studies already published in the peer-reviewed neurology journal Brain & Behavior, the remaining studies on Post-Traumatic Stress Disorder, Traumatic Brain Injury and Concussion, Migraines, Hot Flashes, and Insomnia are due for publication throughout 2013, and the receipt last month of a $1 million grant to continue and expand this research, Brainwave Optimization is sure to get a lot of attention in the coming year.
"Our company is committed to extending its operations through a cohesive community of entrepreneurs and established practices to globally fulfill the company's mission statement: To Help People. These new offices are just another step forward in advancing our world-class innovation around the world," stated Gerdes.
###
MEDIA NOTE:If you would like more information about Brain State Technologies or Brainwave Optimization, please contact Laura Dueker at 480.588.6840 or send an email to pr(at)brainstatetech(dot)com
About Brain State Technologies (http://www.brainstatetech.com): Brain State Technologies® is the world's leading provider of brainwave balancing technology, Brainwave Optimization™. Founded in 2001 and developed by Lee Gerdes, the modality combines the latest advances in neuroscience, neuroplasticity, computer technology, mathematics, and physics. Brainwave Optimization™ offers a non-invasive way for people of all ages to overcome cognitive, emotional, and physical challenges, and enhance overall performance and wellbeing. With over 50,000 clients and more than 200 affiliated centers in 18 countries, the company is growing by licensing Brainwave Optimization™ to providers worldwide.
"Lee Gerdes is the author of Limitless You: The Infinite Possibilities of a Balanced Brain, available on Amazon.com. For more information, please visit:http://brainstatetech.com/product/limitless-you-infinite-possibilities-balanced-brain"
Brainwave Optimization with RTB™ is not intended to treat, cure, heal or diagnose any disease, mental illness or symptom. Brainwave Optimization with RTB™ is intended to facilitate relaxation and auto-calibration for neural oscillations. Individual results may vary.