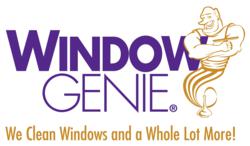 We want each of them to be set up for success at all times.
Cincinnati, OH (PRWEB) March 01, 2013
Window Genie announces their ranking on Franchise Business Review's "FBR50," an awards program that ranks companies based on franchisee satisfaction. Window Genie was ranked #4 for franchises with 50-99 locations, #7 in the service franchise category, #5 in the home services category and #35 overall.
"These franchisors truly understand the importance of surveying their operators. If franchisees aren't happy, they won't validate your system, and you won't sell franchises—it's really that simple," said Franchise Business Review president Michelle Rowan.
Franchise Business Review annually recognizes franchisors with the highest overall franchisee satisfaction based on its survey of franchisees. The survey includes 33 benchmark questions, relating to the franchisee's experience and satisfaction as well as market area, business lifestyle, and other demographic characteristics.
"One of the best ways to know if a brand is really as good as it says is to look at a brand's franchisee satisfaction data," Rowan said. "Not all brands survey their franchisees but those who do offer a wealth of information on a franchise's leadership, training and support, franchise model, and financial outlook."
Window Genie's Founder and CEO, Rik Nonelle, says what makes Window Genie stand out above other national franchises is the level of support offered by the corporate staff. "We employ a full staff in Cincinnati so our franchisees are never in this alone. We want each of them to be set up for success at all times. It's why they bought into a system rather than starting their own independent business. We're here to offer advice, guidance and support on anything they need to help them take their business where they want it to go."
One of Window Genie's newest franchise owners is Mike Dobrow of Window Genie Charleston. He said during his discovery process he had it narrowed down to Window Genie and a few other franchises when his franchise coach asked him, "How many founders or CEOs have you spoken with today?" Mike said, "After I said that I had only spoken to Window Genie's founder, Rik I realized how hands on the Window Genie team was compared to other franchises. Other franchises had me speaking with sales representatives during my process; it didn't feel as much like a team or family as Window Genie did. Rik cares so much about his business and takes such pride in helping his system prosper. I haven't even opened my doors for business yet and I've felt such support from the team in Cincinnati. My nerves are turning into excitement to see what I can do here at Window Genie."
About Window Genie:
Window Genie is a nationally ranked franchise of home services offering window cleaning, window tinting, pressure washing, gutter clean-out and more. For more information on franchising visit windowgeniefranchise.com or call 800-700-0022. Master Franchise opportunities available.