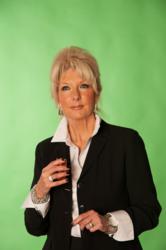 It's always available when I need it - I like having greater control of the air around me, says Manja, Ottawa
Ottawa, Canada (PRWEB) March 05, 2013
BlowMeCool Inc., invites any individual that comments on menopause or women's issues in general to join the program. The more women share information, and their experience with menopause, the better approximately 50 million women in North America will be prepared to cope with the changes and impacts the menopause phase of life can bring. Our Affiliate program will enable bloggers and others who comment on women's issues to provide their readers with discounted pricing for our simple, but effective device says Brian Burge, CEO & Founder, BlowMeCool Inc.
"Is it hot in here or is it just you? BlowMeCool is a sleek fan that discreetly slips in and out of your purse or pocket for instant hot flash relief", says Ellen Dolgen a leading advocate for women's health & wellness. Ellen has recently provided her readers a link from her website http://www.ellendolgen.com to http://www.BlowMeCool.com under BlowMeCool's new Affiliate program.
The BlowMeCool mini-fan design allows it to operate while hidden in the hand and deliver a soothing stream of air to help relieve hot flashes. It's a small, quiet, durable, high quality mini-fan. Without the need to feed it batteries, BMC's rechargeable battery makes it a green product that offers good value. Since you can feel air flow from over two (2) feet away, you can cool yourself at arms length in a subtle, elegant fashion (instead of sticking a fan in your face).
About BlowMeCool Inc. - BMC is a year old Ottawa based company that invented the BlowMeCool product to provide women a discreet way to cool themselves. However, women are discovering that the light weight, bladeless, rechargeable BlowMeCool product has many uses including: cooling during hot flashes, drying nail polish, cooling after dance or exercise, redirecting bad or germ laden air, and more.