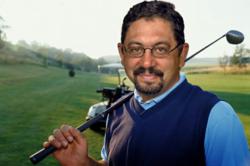 Every year we put in extra effort to offer members new and exciting vacation options. Club La Costa is a perfect fit.
Dantao Domingo, DR (PRWEB) March 01, 2013
Occidental Vacation Club, a full service, all inclusive timeshare company, has affiliated with Club La Costa, a leading provider of mixed-use holiday products in Europe. The addition of Club La Costa adds an impressive list of new vacation choices for Occidental's members and brings the grand total of member choices to 31.
Says Occidental President Luis Namnum, "Every year we put in extra effort to offer our members new and exciting vacation options. Club La Costa, with its many resorts worldwide, including the UK, Spain, Tenerife, Austria, Turkey, Australia and the USA, is a perfect fit!"
Occidental Vacation Club already offers its members vacation choices in the popular destinations of Mexico, Aruba, Dominican Republic and Costa Rica at eleven resorts. Now with Club La Costa offerings, it further enriches member choices. Occidental members can now explore Club La Costa's varied resort offerings ranging from the sparkling Mediterranean Sea, white sand beaches in Turkey and sunny Tenerife, to the winter wonderland of Austria.
"We at Occidental are continually looking for various ways to provide more value for our members, and one way we do this is by giving them more vacation choices. We are known for our exemplary level of service, and with Club La Costa, Occidental's members can expect the same level of service. It's a win-win situation for everyone, said Namnum.
Although Occidental Vacation Club offers exclusive features and amenities to its members, it is open to the public for all-inclusive vacations. For information on rates and specials, as well as vacation club membership, go to: http://www.occidentalvacationclub.com. U.S. and Canadian callers may call 1-888-538-8048. For more international numbers email info(at)occidentalvacationclub(dot)com. Follow us on Twitter@OccidentalVC, facebook.com/occidentalvacationclub.