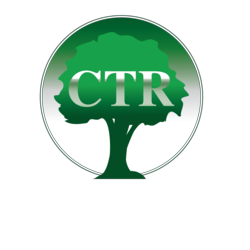 "It's tax season, which means many people are thinking about preparing and filing their income tax returns
Chicago, IL (PRWEB) March 15, 2013
The tax professionals at CTR are very excited to offer a new guide that will help taxpayers avoid having their wages taken by the IRS. Wage garnishment is a type of IRS tax levy in which employers are told to withhold more income for taxes by the federal government.
The company has high hopes that the new guide will help many individuals this spring. The guide is being released in the early part of the year as a free download for clients and individuals seeking more information.
"It's tax season, which means many people are thinking about preparing and filing their income tax returns," said a CTR Spokesperson. "Our company thinks it's important that individuals who owe the IRS money understand what could happen if they fail to pay their taxes."
The company has issued similar guides in the past with a high success rate. The professionals at CTR crafted the current guide to include several sections. The first section is an overview of IRS tax debt and how it impacts the finances of individuals. Section two is specifically designated to inform individuals about IRS debt collection actions and what happens when collections begin.
The third section has been specifically purposed to include information about IRS wage garnishment actions. Finally, section four covers wage garnishment by state and includes contact information for state tax agencies. The company works with individuals across the country and has staff with years of experience dealing with tax issues in specific states.
"People who end up owing the IRS can have a difficult time understanding the gravity of their situation and how to clear up their problems," said a CTR Spokesperson. "Our job as tax relief specialists, is not only to help taxpayers when problems have already happen, but to educate the public about how to prevent these circumstances."
The guide also includes the specific's of CTR's tax debt resolution program, including the process of financial investigation and how the tax professionals operate. Each guide includes contact information for interested taxpayers who want more information. The company has long since implemented a free-consultation program that answers questions for any individual that requests more information.
CTR offers tax debt resolution and tax services for individuals and businesses across the United States. The company uses a three step program to create personalized strategies to help taxpayers settle their IRS debt. The company offers many services, including: state and federal tax debt resolution, IRS audit defense, tax preparation and bookkeeping.