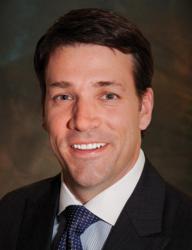 Michael... has demonstrated a passion about truly helping people.
Columbia, SC (PRWEB) March 01, 2013
Forge Consulting, LLC and its Principals are pleased to announce Michael E. Gunn has been promoted as a new Principal in the firm. He has served as managing partner for South Carolina for the past eight years. Michael will continue his role as a settlement consultant with Forge working in South Carolina and nationally with plaintiff attorneys and their clients to create a life-long settlement plan unique to each situation.
Forge recognizes Michael's immense talent, from his negotiating skills to his leadership abilities. It is with great pride, that we acknowledge and value Michael's continued relationship with the South Carolina Association for Justice (SCAJ). Forge feels it is imperative for the sake of our children and future generations that they allow Michael to continue serving in a role with SCAJ so that the rights of the citizens of South Carolina are protected and preserved.
"Having worked with Michael over the last eight years he has demonstrated a passion about truly helping people. I am confident in Michael's abilities to be successful in both his role with us, as well as his continued role with the SCAJ. We are both fortunate to have him" states Spooner Phillips, CEO of Forge Consulting.
Michael is a graduate of Newberry College and serves on the Scholarship Committee for Kids' Chance of South Carolina, Inc., a group committed to providing scholarships to dependents of South Carolina Workers who have been seriously injured or killed on the job. He is also active in various other civic activities. Today, he resides in Columbia, South Carolina with his daughter.
About Forge Consulting
Founded in 2003, Forge Consulting LLC serves plaintiffs and their attorneys with a full suite of services and products. The consultants at Forge provide a thorough analysis of settlement options on every case, identifying the client's best interests and providing multiple options in easy to understand terms. Forge helps clients plan for the complicated issues associated with government benefits preservation, asset protection, estate planning, debt planning, housing, healthcare, and more.
About Advocacy Wealth Management
Advocacy Wealth Management Services, LLC, based in Atlanta, Georgia, is a fee-only Registered Investment Advisory (RIA), serving plaintiffs nationally. In conjunction with Forge Consulting LLC, Advocacy utilizes its staff's knowledge of the legal process, trusts, tax code, government benefits, and investment management. Advocacy manages any size settlement for long-term security, maximum protection, needed liquidity, and predictability.