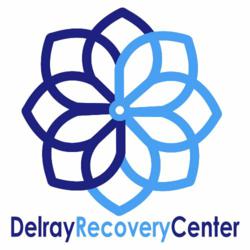 The binge drinking infographic presents a lot of shocking information in an easy-to-understand format
Delray Beach, FL (PRWEB) March 01, 2013
Delray Recovery Center's newly released binge drinking infographic serves several purposes. The first is to provide many shocking statistics and information regarding the practice so people are more aware of binge drinking dangers and its participants. The second purpose is focus on the participants, or rather the parents of participants, because 90 percent of the alcohol consumed by youth in the U.S. is in the form of binge drinking.
"Binge drinking is not as harmless or innocent as some may think," said Delray Recovery Center Chief Operations Officer Doug Petri. "It is important for us to reach out to the general public and share these shocking binge drinking facts, but it is especially important for us to reach the parents of youth and college students, who are the ones most affected by binge drinking."
The binge drinking infographic notes that college students spend an annual average of $5.5 billion on alcohol, most of which is beer. The annual amount spent on alcohol is higher than students spend on books, soda, juice, milk and coffee combined. On the average campus, a single student typically spends about $466 per year on alcohol, and binge drinking plays a role in 40 percent of all academic problems. At least one-half of the binge drinking college students miss class at least once per semester or quarter due to drinking and more than one-third have said they have fallen behind in their schoolwork due to drinking.
"When you look at the infographic statistics, you realize what a widespread problem binge drinking really is," Petri said. "It's a problem that can lead to even bigger problems, like dropping out of school, health issues and addiction. We hope to help halt the progression by letting people know the full extent of the damage binge drinking can do."
Alcohol is a factor in 28 percent of college dropouts, the infographic reports. Health issues related to binge drinking can include unintentional injuries, such as falls or car crashes, intentional injuries, such as those that stem from domestic violence or firearms, and alcohol poisoning. Others include sexually transmitted diseases, unintentional pregnancies and an increased risk of high blood pressure, stroke and other cardiovascular diseases.
"The binge drinking infographic presents a lot of shocking information in an easy-to-understand format designed to help people learn the truth behind this potentially fatal practice," Petri said.
Located in Delray Beach, Florida, Delray Recovery Center offers individualized treatment programs for alcohol and drug addiction, eating disorders and co-occurring mental health issues. The center has long been providing a soothing environment while its certified staff design programs that are comfortable, safe and unique to the individual, elements that can ultimately lead to success and a sustained life of recovery.