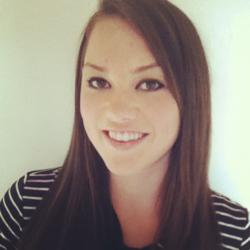 Each day is another opportunity to change a life.
Edmond, OK (PRWEB) March 04, 2013
"Each day is another opportunity to change a life."
An all-inclusive approach to weight loss surgery and care has always been a part of the WeightWise Bariatric Program, and always will be.
Patients entering the program meet with a surgeon, psychologist, dietician, and a patient advocate to coordinate their pre-op requirements and encourage them as they get ready for this life-changing step. Nutritive and diet care plays a major role in their team-focused approach to wellness, so much so that WeightWise is proud to announce the hire of their third dietician, Allison Waller.
Allison received a Bachelors of Science in Dietetics with a Minor in Restaurant, Hotel, and Institutional Management, from Texas Tech University in May 2010. Continuing on the dietetics track, she further obtained a Masters of Science in Nutritional Sciences at Oklahoma State University in May 2012. During a dietetic internship rotation at WeightWise, Allison fell in love with their bariatric program and, as of winter 2012, has officially joined the WeightWise team.
When asked about her new role at WeightWise, Allison had this to say: "Each day is another opportunity to change a life. I'm here to help patients along the way to achieving a healthier lifestyle."
As a staff dietician, Allison's role is to help patients lose the required weight prior to surgery, based on their surgeons' recommendations. After surgery, Allison supports each patient in developing lifelong eating habits that encourage not only weight loss but consistent weight management. "Losing weight can be a sensitive subject for many individuals . . .my main goal in counseling sessions is to first gain my patient's trust."
Far from resting on her laurels, Allison rates her own performance as a dietician on each patient's personal achievement in the program. "I am only successful at what I do when I help patients become successful with their weight loss."
In addition to providing excellent care to her patients, Allison is a true role model. She has set a goal for herself to run one 5K marathon per month in 2013, and has already completed two.
To reach Allison, please email her at allison.w(at)weightwise(dot)com.
WeightWise Bariatric Program
1800 S. Renaissance Blvd. Edmond, OK 73013
405-359-2473
http://www.weightwise.com