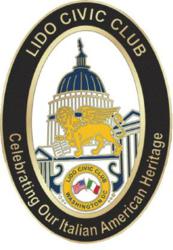 Washington, DC (PRWEB) March 01, 2013
The Lido Civic Club of Washington, DC has announced it will hold its annual Past Presidents Night gala on November 2nd, 2013. At this event the Lido Club honors its past presidents, the Lido Civic Club Man of the Year, and presents other awards to Italian-Americans of distinction. The gala will be held at the Capital Hilton in downtown Washington, DC. Past recipients of the Man of the Year award include U.S. Supreme Court Justices Antonin Scalia and Samuel A. Alito, Jr., retired General Peter Pace, racing legend Mario Andretti, HIV research pioneer Dr. Robert Gallo, former Mayor Rudolph Giuliani, former Secretary of Transportation John A. Volpe, and actor Jack Valenti.
The Lido Civic Club of Washington, DC was founded in 1929 by a group of Italian-American immigrants with the goal of helping other Italian-Americans immigrants in the Washington area to better assimilate in the U.S. Today the Lido Civic Club continues to provide assistance to Italian-Americans in many ways. One of the Club's most significant civic functions is providing annual college scholarships to outstanding Italian-American students from the greater Washington metropolitan area. Over the past six years the Club has awarded over $300,000 in scholarships. This year the Club anticipates awarding scholarships totaling over $50,000 to deserving Italian-American students. The Club also provides humanitarian and other financial aid to Italian-Americans, such as its recent financial donations to some of the Italian-American families in New Jersey impacted by hurricane Sandy. For more information about the Lido Civic Club, please see the Club's website.