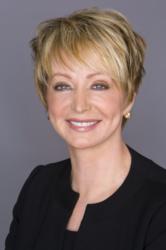 San Diego, CA (PRWEB) March 01, 2013
Diane D. Miller, President and CEO of Wilcox Miller & Nelson, the Sacramento office of Career Partners International, will speak at MCCA's 12th Annual CLE Expo on behalf of the National Association of Corporate Directors (NACD). Ms. Miller will present "Take Your Board from Better to Best" with best practices for board development, assessment, management, and planning.
The 12th Annual CLE Expo will deliver up to date continuing legal education presented by a diverse panel of speakers to help participants meet the challenges in their departments on a daily basis.
MCCA's mission is to "advance the hiring, retention, and promotion of diverse attorneys in legal department and the law firms that serve them." On the other hand, NACD's mission is to advance exemplary board leadership. Their focus is on meeting the needs of board members and supporting directors to perform more effectively and efficiently.
The event is located at the Hard Rock Hotel, San Diego, CA, on March 5 – March 7, 2013. Registration and additional information can be found here.
About Wilcox Miller & Nelson
Wilcox Miller & Nelson is a retained executive and board search, leadership development and career transition firm, founded in 1979.
About Career Partners International
Established in 1987, Career Partners International is one of the world's largest and most successful global providers of talent management solutions. Organizations of all sizes and industries turn to Career Partners International to successfully assess, engage, develop and transition talent using the expertise of over 1600 highly experienced professionals in the areas of assessment, executive coaching, leadership development and outplacement. With more than 200 offices in over 40 countries around the world, Career Partners International assures that its clients have local experts in talent development, career management, executive coaching, outplacement and career transition services. Additional information can be found by visiting cpiworld.com.