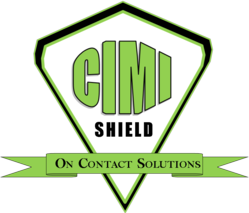 I can't imagine staying at an expensive hotel and coming home to have your house exterminated. - Judy Their, interior designer from Mill Valley, California
Miami, FL (PRWEB) March 05, 2013
On Contact Solutions (http://www.oncontactsolutions.com), an innovative green products supplier to the hotel industry, reports that hotels can now promise guests a Bed Bug free stay if they protect their rooms with Cimi-Shield. Traditional extermination methods attack the problem after the bugs are discovered by guests or hotel staff and infestations are treated with highly toxic chemicals that kill mature bugs, leaving eggs that hatch after treatment to re-infest. Cimi-Shield is a unique solution because it is non-toxic, kills mature bugs on contact and leaves a harmless residual that prevents Bed Bug infestations for up to one year after treatment.
Cimi-Shield is a polypeptide protein molecule derived from soybean oil and considered a minimum risk pesticide. Because its ingredients, both active and inert, are demonstrably safe for its intended use, it is EPA 25b exempt, which means it is not subject to federal pesticide requirements. Unlike the toxic insecticides commonly used in the extermination industry, Cimi-Shield kills Bed Bugs by removing their outer waxy layer, causing them to dehydrate and die. In addition, it leaves a safe residual that continues to kill bugs on contact for a year. After treatment with Cimi-Shield Prevent, hotel rooms are protected against infestations from bugs that hatch after treatment or are brought in by new guests. In a December, 2012, article in PCT magazine (funded by the manufacturer of Cimi-Shield), After the Treatment, A Year Long Efficacy Study on Bed Bugs with a New 25(b) Product, the researchers concluded that, "This field study clearly indicates that the residual was effective 12 months after the initial application." (http://www.pctonline.com/pct1212-bed-bug-treatments.aspx).
Today, travelers often check user reviews of hotels and locations for information about Bed Bug problems before making a reservation and guests are advised to pull back the covers and check their room before settling in. "I can't imagine," says Judy Thier, an interior designer from Mill Valley, California, "staying at an expensive hotel and coming home to have my house exterminated." Jeff Tomback, president of On Contact Solutions, asserts that, "with Cimi-Shield, as long as a hotel treats its rooms once a year, it will not have to worry about infestations, and guests won't have to perform a long list of preventive measures when they check into."